Team Lead Enterprise Sales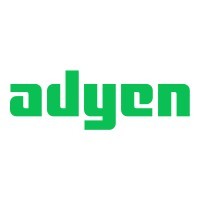 Adyen
Sales & Business Development
São Paulo, SP, Brazil
Posted on Friday, March 31, 2023
This is Adyen
Adyen provides payments, data, and financial products in a single solution for customers like Facebook, Uber, OLX, Magazine Luiza, and Microsoft - making us the financial technology platform of choice. At Adyen, everything we do is engineered for ambition.
For our teams, we create an environment with opportunities for our people to succeed, backed by the culture and support to ensure they are enabled to truly own their careers. We are motivated individuals who tackle unique technical challenges at scale and solve them as a team. Together, we deliver innovative and ethical solutions that help businesses achieve their ambitions faster.
Why you should join the Adyen as a Team Lead of Enterprise Sales
We're looking for an experienced and motivated leader to join our Sales Management team. Here at Adyen, we have no boundaries or limitations when it comes to sourcing customers - any region, size, or vertical. An unobvious approach, this freedom allows for creative and motivated Sales Manager to have limitless opportunities and help close some of the largest brands in Brazil, including Dafiti, Uber, 99Taxis, McDonalds, Magazine Luiza, ViaVarejo, and many others.
The scope of the role includes management of the enterprise salesforce in Brazil. The central goal of this role is to continue - and accelerate - the scale of our strong growth through individual impact and in the scaling and execution of the Sales team.
The ideal candidate is a natural leader and networker with a consultative and commercial mindset, who thrives in a fast-paced, diverse, and entrepreneurial environment. As a critical member of the Brazil Team, this candidate will be an integral contributor to shaping Adyen's momentum and team environment.
What you'll do:
Lead a part of our Sales Team in Brazil, reporting into the Head of Sales
Scale the organization to meet our growth targets and to capture the demand of Adyen's platform across segments, verticals, and offerings.
Get hands on involved in the largest, most strategic deals, managing executive relationships and helping the team get the deal over the finish line.
Become a critical member of Brazil Management Team, working hand-in-hand with counterparts in Account Management, Marketing, and Product to achieve our mission in the region.
Be a purposeful and empathetic change agent, embracing the ways of selling that make Adyen unique and desirable to customers while also bringing a fresh perspective on how we can operate at scale.
Who you are:
A senior leader comfortable scaling the Sales organization further in the coming years and end-to-end owning the commercial success of the region.
Extensive experience working in an Enterprise B2B context where sales cycles are long (6-18 months) and the sales approach is high-touch and consultative.
Experience with transactional volume based (as opposed to SaaS/seat-based) commercial models.
Experience in maintaining the most senior executive relationships at very large Enterprise prospects and helping close those deals.
Data-driven in making decisions, setting goals, and driving success in the organization, while also embracing 'hands on' sales and qualitative metrics of success.
Pragmatic way of working, high energy, has a creative mindset about dealmaking, manages & supports the team from the front lines and not from behind desk & reports.
Experience in international collaboration and navigating a global organization.
Empathetic leader that can affect change while also being firm on change management.
Teamwork orientation, especially with other teams central to our mission such as Marketing, Account Management, and Operations.
Full professional proficiency in English and Portuguese.
Ready to meet us?
If you are excited about this role, apply by clicking the link below. We can't wait to meet you!
Our Diversity, Equity and Inclusion commitments
Our unique approach is a product of our diverse perspectives. This diversity of backgrounds and cultures is essential in helping us maintain our momentum. Our business and technical challenges are unique, and we need as many different voices as possible to join us in solving them - voices like yours. No matter who you are or where you're from, we welcome you to be your true self at Adyen.
Studies show that women and members of underrepresented communities apply for jobs only if they meet 100% of the qualifications. Does this sound like you? If so, Adyen encourages you to reconsider and apply. We look forward to your application!
What's next?
Ensuring a smooth and enjoyable candidate experience is critical for us. We aim to get back to you regarding your application within 5 business days. Our interview process tends to take about 4 weeks to complete, but may fluctuate depending on the role. Learn more about our hiring process here. Don't be afraid to let us know if you need more flexibility.
Please note that this role is a full-time position in São Paulo.