Named Account Sales Executive (Evergreen)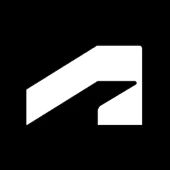 Autodesk
Sales & Business Development
Tokyo, Japan
Posted on Friday, September 22, 2023
22WD62247
※This is NOT an open position. Please submit your CV here for future consideration.
Position Overview
As an important sales role engaged with prominent domestic and international named accounts, the Named Account Sales Executive helps nurture and expand business relationships within these important accounts, surpassing financial targets and aligning with our corporate goals. At the highest echelons, you will achieve sales goals for major global named accounts.
You will report directly to a Sales Manager specializing in named account sales within a hybrid working environment.
Responsibilities
• Promoting Strategic Relationships: Cultivate impactful and profound connections with important executives within the account. Translate customer challenges and opportunities into distinct value propositions, ensuring that the Autodesk team delivers tangible business advantages to our valued clients.
• Strategic Account Development: Develop an Account Business Plan, leading strategic plans that align with client goals. This encompasses expanding our opportunity pipeline within accounts, orchestrating well-planned interactions to improve outcomes, and elevating Autodesk's role from a mere vendor to a trusted advisor.
• Sales Forecasting: Provide, precise, and comprehensive forecasts that empower informed decision-making. Leverage chosen sales processes and methodologies to maximize efficiency. Deliver internal insights, including operational reviews and valuable customer perspectives. Craft both internal and external presentations with finesse.
• Resource Orchestration and Global Influence: Coordinate, influence, and orchestrate all requisite resources for account and opportunity development. Showcase your ability to assemble and inspire a global or virtual team, drawing from sales, support, and consulting domains. Cultivate collaborative relationships spanning multiple departments, including finance, operations, and divisions.
• Contributions Beyond Boundaries: Extend your impact beyond the confines of your assigned accounts and territory. Participate in primary teams, infuse ideas into our business, and contribute to the development of sales tools and strategies that propel Autodesk's growth and evolution.
Minimum Qualifications
More than 10 years of enterprise sales or direct sales experience in the software industry.
Experience managing major accounts with a history of achieving sales quotas, whether with on-premise, SaaS, or hybrid software solutions, while engaging with executive-level partners in a competitive market.
Lead the way to empower our customers to create products today and compete in the evolving landscape of future manufacturing.
Demonstrated experience in relationship-based software sales targeting the C-suite.
Proficiency in team selling.
Driven, resolute, integrity-driven.
【職務概要】
ネームドアカウントセールスエグゼクティブは、国内外の大規模ネームドアカウントに直接対応する重要な営業職です。アカウント内のビジネス関係を成長させ、財務およびビジネス上の目標を達成し上回ることを職責とします。最上級レベルでは、大規模グローバルネームドアカウントの販売目標達成を職責とします。
【職務内容】
エグゼクティブを含むお客様の担当者と有意義かつ効果的な関係を築きます。また、お客様の課題や機会をユニークなビジネスバリューに変換し、私共がお客様にビジネスバリューを提供できるようにします。お客様のために効果的なビジネスプランを構築、プラン実行し、お客様のオポチュニティパイプラインを構築、維持、成長させ、良好なコールプランニングを活用してビジネスの成果を上げ、信頼できるアドバイザーとして継続的な改善を行います。
タイムリーで正確かつ詳細なフォーキャストを提供し、選択した営業プロセス、ツール、方法論を効果的に活用します。要望に応じて、効果的な社内情報(オペレーションレビュー、顧客情報など)を提供し、効果的かつプロフェッショナルな方法で社内外向けのプレゼンテーションを作成します。
新規顧客や機会を見出すために、すべての適切なリソースを調整し、影響を与え、指揮し、グローバル/バーチャルチーム(セールス、サポート、コンサルティング)を構築し、影響を与えることができ、他のビジネス機能(財務、オペレーション、部門など)との確固たる協力関係を築きます。
コアチームに参加したり、新しいアイデアをビジネスに持ち込んだり、セールスツールや新しいアプローチを開発したりするなど、自分の担当以外のお客様や地域であっても会社全体に貢献できるように働きかけます。
【必須(MUST)】
競争の激しい市場において、オンプレミス型、SaaS型、またはハイブリッド型のソフトウェアソリューションを用いて、主要顧客を管理し、一貫して販売目標を達成してきた実績があること。
競合他社との差別化を図り、現在のお客様にとって優れた製品を実現し、将来の変化する製造業界で競争も可能にするビジネス感覚を持っていること。
リレーションシップベースのソフトウェアを経営幹部に販売した経験があること。
強力なチームセリングとリーダーシップスキルがあること。
破壊的テクノロジーに対する情熱を持っていること。
高い意欲と決断力、誠実さ、ビジネス志向があること。
#LI-RT1
Learn More
About Autodesk
Welcome to Autodesk! Amazing things are created every day with our software – from the greenest buildings and cleanest cars to the smartest factories and biggest hit movies. We help innovators turn their ideas into reality, transforming not only how things are made, but what can be made.
We take great pride in our culture here at Autodesk – our Culture Code is at the core of everything we do. Our values and ways of working help our people thrive and realize their potential, which leads to even better outcomes for our customers.
When you're an Autodesker, you can be your whole, authentic self and do meaningful work that helps build a better future for all. Ready to shape the world and your future? Join us!
Salary transparency
Salary is one part of Autodesk's competitive compensation package. Offers are based on the candidate's experience and geographic location. In addition to base salaries, we also have a significant emphasis on discretionary annual cash bonuses, commissions for sales roles, stock or long-term incentive cash grants, and a comprehensive benefits package.
Diversity & Belonging
We take pride in cultivating a culture of belonging and an equitable workplace where everyone can thrive. Learn more here: https://www.autodesk.com/company/diversity-and-belonging
Are you an existing contractor or consultant with Autodesk?
Please search for open jobs and apply internally (not on this external site).