Strategic Territory Sales Representative (Evergreen)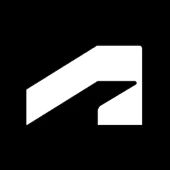 Autodesk
Sales & Business Development
Tokyo, Japan
Posted on Friday, September 22, 2023
23WD70426
※This is NOT an open position. Please submit your CV here for future consideration.
Job Description
Strategic Territory Sales Representative (STSR) is a sales role that generates new business and expands existing business within our assigned accounts. You will have annual targets, with quarterly targets assigned. You will be a part of the Strategic Territory organization, with the goal of prospecting new business opportunities. You will collaborate with other relevant teams, including Customer Success, Technical Sales, Client Services, and Marketing, and engage with partners to maximize our business generation from their assigned accounts. You will directly report to the STSR Manager with hybrid environment in Japan.
Responsibilities
Identify important personnel within assigned accounts, including decision-makers.
Engage with important personnel to uncover the challenges they face, create solution proposals to address these challenges, and present our proposals.
Based on proposals, present to upper management within accounts, showcase Autodesk's value, and negotiate deals.
Engage with license administrators and upper management within accounts to negotiate.
Conduct sales activities on an account basis to produce large-scale opportunities.
Use leads generated from marketing activities to reach and identify important personnel within accounts.
For important accounts, employ Account-based Sales and Marketing techniques to understand their challenges, strategies, and propose new solutions.
Improve sales tactics and share success stories with other team members to approach assigned accounts more effectively.
Prepare quarterly forecasts and develop sales plans to ensure the achievement of our forecasts.
Create account plans for target accounts to build trust and seek feedback from relevant departments while implementing the plans.
In account plans, establish action plans for addressing account challenges and review and share action items to further address issues.
Plan, implement, and review sales strategies and plans to achieve performance beyond targets.
Qualifications
Minimum 3 years of account-based sales experience.
Explain sales processes and methodologies (e.g., TAS, Value Selling, Solution Selling).
Experience with developing, and achieving sales strategies and plans.
Submission of quarterly sales forecasts and experience achieving results based on performance.
Proficiency in reaching upper management within assigned accounts.
Proficiency in using sales tools or a willingness to use them (e.g., SFDC, OutReach, and Consensus).
Experience with Microsoft products such as Excel (can write advanced macros) and.
Commitment to tasks.
Adapt to unexpected changes.
Quick leaner
#LI-RT1
Learn More
About Autodesk
Welcome to Autodesk! Amazing things are created every day with our software – from the greenest buildings and cleanest cars to the smartest factories and biggest hit movies. We help innovators turn their ideas into reality, transforming not only how things are made, but what can be made.
We take great pride in our culture here at Autodesk – our Culture Code is at the core of everything we do. Our values and ways of working help our people thrive and realize their potential, which leads to even better outcomes for our customers.
When you're an Autodesker, you can be your whole, authentic self and do meaningful work that helps build a better future for all. Ready to shape the world and your future? Join us!
Salary transparency
Salary is one part of Autodesk's competitive compensation package. Offers are based on the candidate's experience and geographic location. In addition to base salaries, we also have a significant emphasis on discretionary annual cash bonuses, commissions for sales roles, stock or long-term incentive cash grants, and a comprehensive benefits package.
Diversity & Belonging
We take pride in cultivating a culture of belonging and an equitable workplace where everyone can thrive. Learn more here: https://www.autodesk.com/company/diversity-and-belonging
Are you an existing contractor or consultant with Autodesk?
Please search for open jobs and apply internally (not on this external site).