Partner Sales Manager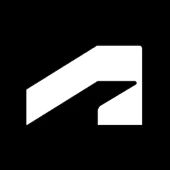 Autodesk
Sales & Business Development
Tokyo, Japan
Posted on Friday, September 22, 2023
23WD71449
Position Overview
Youwill expand new business and renewals in important accounts/territories to exceed financial and our goals with your team members. You and your team will be assigned a sales quota and our performance is measured by meeting quarterly and annual targets by up-selling, add-on sale, and cross-selling with our important partners. You will be directly reporting to a Director, Partner Sales in Japan with hybrid working environment.
Responsibilities and our mission
Our mission is to be an liaison between the dealer and Autodesk to facilitate two-way communication and hold periodic regional sales meetings to bring all resellers together
Build relationships with our resellers in channel to ensure common strategy
Recaps quarterly sales results with resellers. Help resellers set quotas and goals for upcoming quarters
Partner with dealers to create sales and marketing plans
Help resellers manage and maximize co-op funds available
Coordinate marketing efforts to maximize use of materials and resources
Provide training to the VARs directly or through appropriate company resources in the following areas: product training, sales training, account development, seminar activity, marketing plans, and proposal development
Oversee contractual agreements with the resellers
Present contracts to dealers, explains changes and obtains signatures
May negotiate special changes to contact with Legal and resellers
Ensure that resellers abide by contract terms and terminates contract if necessary
Ensure reseller receives and understand product and marketing information and is trained in all areas of vertical products, services and strategy
Collects and shares competitive information to resellers
Assist reseller in developing sales and marketing plans related to the vertical product line
Set up beta programs; provide feedback to product / services division
Implement new product launches with resellers within an assigned territory
Minimum Qualifications
5+ years of direct sales / channel sales /or account management experience with experience, at least 3+ years in the field of application software products and services
Experience selling and surpassing sales targets with data and technology solutions
With partners and achieves business goal
Business forecasting
Manage anbiguity
Team-oriented
職務概要
主要なアカウント/テリトリーでの新規ビジネスの拡大と更新を担当し、財務およびビジネス目標を達成し、上回ることを職責とします。セールスクオータが課せられ、主要なパートナーと連携してアップセル、アドオンセル、クロスセルを行い、四半期および年間の目標を達成したかどうかで業績が評価されます。
職務内容
販売店とオートデスクの間の連絡役を務め、効果的な双方向のコミュニケーションを促進します。すべてのリセラーが参加する地域のセールスミーティングを定期的に開催します。
チャネル内のリセラーと共通のビジョンと戦略を持つための関係を構築します。
リセラーと共に四半期の販売実績を振り返り、次の四半期に向けてリセラーがクオータと目標を設定するための支援を行います。
販売店と協力し、販売・マーケティング計画を策定します。
リセラーが利用可能なco-opファンドを管理し最大化する支援をします。
資材やリソースを最大限活用できるよう、マーケティング活動を調整します。
以下の分野にて、VARに直接または適切な企業のリソースを介してトレーニングと支援を提供します。製品トレーニング、販売トレーニング、アカウント開発、プレゼンテーションとデモンストレーションスキル、セミナー活動、マーケティング計画および提案書作成。
リセラーとの契約書を管理します。
販売店に契約を提示し、変更点を説明し、署名を得ます。
法務部とリセラーとの間で契約の特殊な変更点について交渉を行うことがあります。
リセラーが契約条件に遵守していることを確認し、必要に応じて契約を解除します。
リセラーが製品とマーケティング情報を受け取り、理解し、垂直方向の製品、サービスおよび戦略のすべての分野でトレーニングを受けるようにします。
競合他社の情報を収集し、リセラーに提供します。
垂直方向の製品ラインに関連する販売およびマーケティング計画を策定し、リセラーを支援します。
ベータプログラムを立ち上げ、製品/サービス部門にフィードバックを提供します。
指定されたテリトリー内のリセラーに対して新製品を発売します。
応募資格
5年以上のダイレクトセールス、チャネルセールス、またはアカウントマネジメントの経験と実績、少なくとも3年以上のアプリケーションソフトウェア製品およびサービスの分野での経験のある方。
データおよび/またはテクノロジーソリューションを販売し、販売目標を上回った実績があること。
パートナーとの信頼関係を構築し、ビジネス目標を達成する能力がある方。
優れたビジネスプラニングとフォーキャスト能力、組織力のある方。
強い責任感とコミットメント、あらゆるレベルの人々と対話するための効果的なコミュニケーションスキルのある方。
複雑な問題を解決する能力を有し、曖昧さや予期せぬ変化に対応できる方。
学習能力の高い方。
自発的に行動し、チームの一員として働くことのできるモーチベーションのある方。
オートデスクでは、より良い世界を想像し、デザインし、創造するチャンスをより多くの人々にご提供するために、多様性のある職場と開放的な文化を構築しています。オートデスクは雇用の機会均等を尊重しており、人種、肌の色、宗教、年齢、性別、性的指向、ジェンダー、性自認、国籍、障害、退役軍人の地位、またはその他の法的に保護された特性を問わず、すべての資格のある応募者に雇用の機会があります。また、適用される法律に基づき、犯罪歴の有無にかかわらず、資格のあるすべての応募者に雇用の機会が開かれています。
#LI-RT1
Learn More
About Autodesk
Welcome to Autodesk! Amazing things are created every day with our software – from the greenest buildings and cleanest cars to the smartest factories and biggest hit movies. We help innovators turn their ideas into reality, transforming not only how things are made, but what can be made.
We take great pride in our culture here at Autodesk – our Culture Code is at the core of everything we do. Our values and ways of working help our people thrive and realize their potential, which leads to even better outcomes for our customers.
When you're an Autodesker, you can be your whole, authentic self and do meaningful work that helps build a better future for all. Ready to shape the world and your future? Join us!
Salary transparency
Salary is one part of Autodesk's competitive compensation package. Offers are based on the candidate's experience and geographic location. In addition to base salaries, we also have a significant emphasis on discretionary annual cash bonuses, commissions for sales roles, stock or long-term incentive cash grants, and a comprehensive benefits package.
Diversity & Belonging
We take pride in cultivating a culture of belonging and an equitable workplace where everyone can thrive. Learn more here: https://www.autodesk.com/company/diversity-and-belonging
Are you an existing contractor or consultant with Autodesk?
Please search for open jobs and apply internally (not on this external site).