Client Services Specialist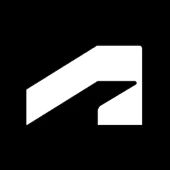 Autodesk
Customer Service
Tokyo, Japan
Posted on Friday, September 22, 2023
23WD72267
Position Overview
As a Client Services Specialist, you will be a critical part of Autodesk's help to ensure our customers have instant access to their software and partner orders and related inquiries are handled with a high level of quality in accordance to defined global principles and guidelines. The position involves strong troubleshooting, problem-solving, and communication skills. You will be responsible for ensuring that customer and partner problems are properly analyzed, documented, and resolved with the goal of creating an exceptional experience in an environment of shared team knowledge.
Responsibilities
Ensure Autodesk customers have immediate access to all software products purchased; which may include troubleshooting Autodesk back-office systems or leveraging third party tools to view customer's machine to determine root cause of access issue

Ability to communicate with customers/partners across multiple modalities; including but not limited to phone, chat, and web/email

Ensure high-level of customer /partner satisfaction. Receive, investigate, and respond to support needs and issues; including order processing and inquiries related to product access, account sign-in, license fulfilment and other miscellaneous support requests

Provide information on Autodesk Account features and capabilities; conduct "how to" sessions with customers and partners as needed

Serve as a subject matter expert as it relates to Autodesk policies, processes, and tools

Responsible for initiatives related to partner enablement and partner effectiveness; this includes delivery of partner on-boarding and training, participation in internal and external forums and partner service reviews

Proficient in technology, including ability to learn platforms our partners/customers interact with to access our products and services, as well as internal applications

Work in a fast-pace, rapidly changing environment while maintaining professionalism with customers, partners, and internal audiences

Educate customers/partners on resources available to self-serve. This may include providing hands-on training, creating effective content; execute readiness call activities and delivering webinars externally/ internally

Create and modify content in shared knowledge base for use by all of internal Autodesk support resources and/or customers and partners

Collaborate with cross-functional teams to deliver efficient service solutions to customers and partners

Communicate and work closely with local sales office to address customer related issues and order questions

Work closely with sales for quarter-end activities such as order entry cut-off dates

Act as a liaison with various departments throughout the company

Be a trusted advisor to internal/external parties

Strong team player; comfortable providing feedback to colleagues

Demonstrate accountability and ownership of tasks and behavior, as well as strong attention to details
Minimum Qualifications
Minimum 3+ years in Customer Facing or Client Services position

Experience in a customer service environment

Meet or exceed operational KPI

Leverages Autodesk's Great Behaviors Guide for guidance on performance relating to the values and ways we work at Autodesk

On-time Training

Live Support Adherence

Willingness to work varying shifts and OT as necessary to meet demands of business and customers

Strong verbal and written communication

Ability to identify trends and propose solutions

Service-oriented

Technology Savvy

Creative and Innovative

Adaptable; ability to manage multiple priorities and demands using own initiative in a fast-paced and dynamic environment

Pragmatic, comfortable asking questions and challenging the status quo

Fluent in Japanese (speaking and writing)/English. Other languages an advantage
#LI-AV1
Learn More
About Autodesk
Welcome to Autodesk! Amazing things are created every day with our software – from the greenest buildings and cleanest cars to the smartest factories and biggest hit movies. We help innovators turn their ideas into reality, transforming not only how things are made, but what can be made.
We take great pride in our culture here at Autodesk – our Culture Code is at the core of everything we do. Our values and ways of working help our people thrive and realize their potential, which leads to even better outcomes for our customers.
When you're an Autodesker, you can be your whole, authentic self and do meaningful work that helps build a better future for all. Ready to shape the world and your future? Join us!
Salary transparency
Salary is one part of Autodesk's competitive compensation package. Offers are based on the candidate's experience and geographic location. In addition to base salaries, we also have a significant emphasis on discretionary annual cash bonuses, commissions for sales roles, stock or long-term incentive cash grants, and a comprehensive benefits package.
Diversity & Belonging
We take pride in cultivating a culture of belonging and an equitable workplace where everyone can thrive. Learn more here: https://www.autodesk.com/company/diversity-and-belonging
Are you an existing contractor or consultant with Autodesk?
Please search for open jobs and apply internally (not on this external site).