Business Development Executive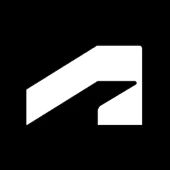 Autodesk
Sales & Business Development
South Korea · Remote
Posted on Friday, September 22, 2023
23WD71889
Position Overview
The Global Business Development @Autodesk is a dynamic, innovative, and strategic team within the Autodesk worldwide sales organization, focused on fueling growth with the company's largest, enterprise customers and scaling growth with the ecosystems of our customers. The team is driving demand for Autodesk solutions in the marketplace through actionable thought leadership and strategic business development programs that make our technology a unique fit for industry challenges.
The Business Development Executive is a strategic role in the sales organization that directly interfaces with large Architecture, Engineering and Construction firms and their ecosystem supply chains. This work falls into two broad categories, fueling growth with our largest named accounts through actionable thought leadership and scaling business development best practices across industry sectors. The Business Development Executive influences the decision makers at our largest clients and with the owners of projects and puts Autodesk in the middle of our customers' supply chains, positively impacting named accounts, mid-market, and territory clients.
This role identifies, develops, and executes business development initiatives supporting the sales organization's needs.
Responsibilities
Influence customer business initiatives and influence our customers' decision-makers through actionable thought leadership

Develops essential and effective relationships with executive-level / senior-level AEC customers and personas

Translates customer business initiatives, challenges, and opportunities into unique business value for Autodesk, ensuring the Autodesk team delivers Business Value to their client account(s)

Perform as the "Thought Leader" for "Digital Transformation" industry processes and represent Autodesk, Autodesk technology, and Autodesk interests with customers, industry associations, Autodesk events, and conferences

Develop and execute ecosystem strategic programs at customers, owners, AEC industries, and associations: run programs to influence the customers of our customers, and the supply chains of our customers

Develop and execute new growth opportunities for Autodesk

Assist customer teams in achieving growth and revenue targets with existing and new customers; work closely with sales teams, technical solution engineers, Autodesk Consulting, customer success managers, and designated support specialists on identifying and qualifying opportunities

Drive strategic imperatives to maximize the impact of Autodesk customers on the entire industry ecosystem

Responsibility for the development and execution of repeatable plays and insights to the Named Account & Territory sales teams

Ensures consistency of Industry approach for Field stakeholders, including Sales Management, Named Account Sales, Territory Sales, and Overlay Product Sales Teams

Partners with Industry Strategy and Product teams and provides valuable information for mid & long-term strategy
Minimum Qualifications
10+ years' experience working in the AECO industry + sales or business development experience

Develops and drives areas of business growth at all levels from our customers to their eco-systems, their industries, and global presence

Knowledge of an organization's industry group, economic & technology, challenges, regulatory considerations, and trendsetters

Knowledge of business concepts to enable sound decisions and business change in the context of our customer's business outcomes and Autodesk growth

Develops and drives new ideas, technology and initiatives that improve an organization's performance

Ability to inspire and influence through knowledge of effective tactics and strategies; ability to impact the decisions of Executive personas within an organization

Credible and experienced with business & technology trends in Autodesk target industries

Possesses knowledge of typical customer pain points associated with the industry

Is familiar with modern and agile processes in the AEC world and understands the asset lifecycle process from design to operations

Excellent understanding of technology trends in the AECO industry

Experience with, and able to present digital transformation and platform use cases

Strong communication and presentation skills; ability to communicate at multiple levels of a client organization, including C level communication

"Challenger & change maker mentality" capable of delivering "Thought Leadership" POV to decision makers

Hungry to have a positive impact on Autodesk business

Acts proactively, thoughtful, decisively, and with integrity

Strong team player & strong collaboration skills, able to bring people together

Strong networking skills

Strives for continuous improvement through change management

A proven track record in attaining results as part of a team

Excellent emotional intelligence

Demands, shares, and rewards success

Travel: 10 days / month on average

Korean & English speaking is preferred
#LI-KC1
Learn More
About Autodesk
Welcome to Autodesk! Amazing things are created every day with our software – from the greenest buildings and cleanest cars to the smartest factories and biggest hit movies. We help innovators turn their ideas into reality, transforming not only how things are made, but what can be made.
We take great pride in our culture here at Autodesk – our Culture Code is at the core of everything we do. Our values and ways of working help our people thrive and realize their potential, which leads to even better outcomes for our customers.
When you're an Autodesker, you can be your whole, authentic self and do meaningful work that helps build a better future for all. Ready to shape the world and your future? Join us!
Salary transparency
Salary is one part of Autodesk's competitive compensation package. Offers are based on the candidate's experience and geographic location. In addition to base salaries, we also have a significant emphasis on discretionary annual cash bonuses, commissions for sales roles, stock or long-term incentive cash grants, and a comprehensive benefits package.
Diversity & Belonging
We take pride in cultivating a culture of belonging and an equitable workplace where everyone can thrive. Learn more here: https://www.autodesk.com/company/diversity-and-belonging
Are you an existing contractor or consultant with Autodesk?
Please search for open jobs and apply internally (not on this external site).