Named Account Sales Executive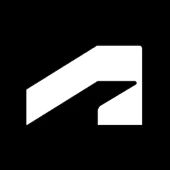 Autodesk
Sales & Business Development
Seoul, South Korea
Posted on Friday, September 22, 2023
23WD72139
Position Overview
The Named Account Sales Executive is a key role that oversees Named Accounts for manufacturing & AEC industry group both domestically and internationally. This engaged sales account management role provides direction on account strategy, sales management, and execution in order to drive business results and meet/exceed financial and business objectives. This position will overlook manufacturing & AEC named account customers in Korea.
Responsibilities
Achieve assigned financial targets to expand and develop existing named accounts through a direct sales model

Provide guidance on customer-facing account planning and industry account plans and coach direct reports to improve their plans including, but not limited to, customer ROI, political alignment/executive support, risk identification/mitigation and alignment with Autodesk strategy

Deliver and accurate forecast of the business having in-depth grasp of the business to facilitate weekly, quarterly and annual forecasts

Provide regular customer feedback to the product, industry & strategic marketing teams to help identify product strengths and areas of improvement; working in conjunction with the extended team

Establish strong relationships with finance, sales operations, and legal in order to stay abreast of things such as financial reporting, deal development, discount approvals, business models, contract negotiations etc.

Coordinate, influence, and orchestrate all of the appropriate resources such as CSM, Tech SE & EP for account and/or opportunity development

Drive EBA (Enterprise Business Agreement) sales of the entire Autodesk solution for customer's success and strategic partnership

Manage and achieve business goals and targets set by sales management

Monitor effectiveness of policies, practices and processes to determine efficiency and effectiveness

Recommend improvements to achieve and deliver improved results

Regularly interacts with executives and/or major customers

Interactions frequently involve special skills, such as negotiating with customers or management or attempting to influence senior level leaders regarding matters of significance to our organization

Responsible for management and development of resources (including consultants, vendors and remote workers, in different time zones)

This includes team building with those from other units who participate on projects

Works on complex issues where analysis of situations or data requires an in-depth knowledge of Autodesk

Ensures budgets and schedules meet corporate requirements
Minimum Qualifications
Experience in CAD business preferred, but not mandatory

At least 10 years of direct sales experience

You must be willing to travel 50% to 75% of the time

Candidates for this position must hold a valid work permit in Korea

Familiar with Major/Named Accounts in Manufacturing & AEC industry

Experience with Account Development/Penetration

A bachelor's degree or above in Engineering or Science

Technical software sales experience in various industries

Proven sales track records in technical software business in Korea market

Demonstrated success managing business using a CRM system (ex.: Salesforce, Siebel etc.)

Business level of written and verbal communication skills required in English

Good in team play
#LI-RT1
Learn More
About Autodesk
Welcome to Autodesk! Amazing things are created every day with our software – from the greenest buildings and cleanest cars to the smartest factories and biggest hit movies. We help innovators turn their ideas into reality, transforming not only how things are made, but what can be made.
We take great pride in our culture here at Autodesk – our Culture Code is at the core of everything we do. Our values and ways of working help our people thrive and realize their potential, which leads to even better outcomes for our customers.
When you're an Autodesker, you can be your whole, authentic self and do meaningful work that helps build a better future for all. Ready to shape the world and your future? Join us!
Salary transparency
Salary is one part of Autodesk's competitive compensation package. Offers are based on the candidate's experience and geographic location. In addition to base salaries, we also have a significant emphasis on discretionary annual cash bonuses, commissions for sales roles, stock or long-term incentive cash grants, and a comprehensive benefits package.
Diversity & Belonging
We take pride in cultivating a culture of belonging and an equitable workplace where everyone can thrive. Learn more here: https://www.autodesk.com/company/diversity-and-belonging
Are you an existing contractor or consultant with Autodesk?
Please search for open jobs and apply internally (not on this external site).