Federal Territory Account Sales Executive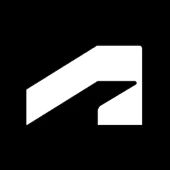 Autodesk
Sales & Business Development
Multiple locations
Posted on Friday, September 22, 2023
23WD71754
Position Overview
The Territory Account Sales Executive expands new business and renewals in US Federal Government accounts to exceed financial and our goals. This job is assigned a sales quota and performance is measured by quarterly and annual targets by up-selling, add-on sale, and cross-selling. You will report to a Territory Sales Leader and will work with our Inside Sales Team, Autodesk Partner Management, Autodesk Channel Partners, and Autodesk Field Sales.
You will work remote, ideally in DC, Maryland or Northern Virginia.
Responsibilities
Generate new business by creatively expanding existing accounts
Manage renewals in midmarket accounts
Evaluate and prepare business plans for each assigned account
You will evaluate the customer profile, create value messaging, and target important steps needed to implement the account plans
Develop important relationships within the account including Key Executives
Translate customer challenges and opportunities into unique value
Ensure the Autodesk team delivers value to the Account(s), implementing strong Account Business plan.
Grow opportunity pipeline within Account(s), uses sound call planning to drive business results and make continuous improvement in moving Autodesk from vendor to trusted advisor
Manage accounts through entire sales process; Outside field sales position, physically at customer location for business development, prospecting, and specifications through contract negotiations, signing, and post-sales support
Deliver an accurate weekly, monthly & quarterly forecast of business
Partner collaboratively with channel partners to understand their business, creatively adopt programs to increase new revenue, and expand partner relationships
Reach out and provide regular customer feedback to the product, industry & strategic marketing teams to help identify product strengths and areas of improvement
Negotiate deals and contracts at multiple levels within the targeted account, with primary focus/importance on senior/executive management and enterprise level negotiations
Sell complex service engagements and creatively seek alternative solutions
Be a Trusted Adviser for customers and identify win/win situations
Minimum Qualifications
10+ years quota attainment selling with on premise, SaaS or a hybrid model
Enterprise Technology Software sales experience with direct and indirect selling channels
Experience with disruptive technology
Bachelor's degree or equivalent experience
Preferred Qualifications
Experience selling to US Federal Government accounts
Experience in the Architecture, Engineering, Construction or Manufacturing industries
About Autodesk
Welcome to Autodesk! Amazing things are created every day with our software – from the greenest buildings and cleanest cars to the smartest factories and biggest hit movies. We help innovators turn their ideas into reality, transforming not only how things are made, but what can be made.
We take great pride in our culture here at Autodesk – our Culture Code is at the core of everything we do. Our values and ways of working help our people thrive and realize their potential, which leads to even better outcomes for our customers.
When you're an Autodesker, you can be your whole, authentic self and do meaningful work that helps build a better future for all. Ready to shape the world and your future? Join us!
Benefits
From health and financial benefits to time away and everyday wellness, we give Autodeskers the best, so they can do their best work. Learn more about our benefits in the U.S. by visiting https://benefits.autodesk.com/
Salary is one part of Autodesk's competitive compensation package. For U.S.-based sales roles, we expect a starting On-Target Earnings (OTE) between $221,300 and $320,210. OTE is comprised of base salary plus commission target for sales roles. Offers are based on the candidate's experience and geographic location and may exceed this range. In addition to base salaries and/or OTE for sales roles, we also have a significant emphasis on annual cash bonuses, stock grants, and a comprehensive benefits package.
Sales Careers
Working in sales at Autodesk allows you to build meaningful relationships with customers while growing your career. Join us and help make a better, more sustainable world. Learn more here: https://www.autodesk.com/careers/sales
Equal Employment Opportunity
At Autodesk, we're building a diverse workplace and an inclusive culture to give more people the chance to imagine, design, and make a better world. Autodesk is proud to be an equal opportunity employer and considers all qualified applicants for employment without regard to race, color, religion, age, sex, sexual orientation, gender, gender identity, national origin, disability, veteran status or any other legally protected characteristic. We also consider for employment all qualified applicants regardless of criminal histories, consistent with applicable law.
Diversity & Belonging
We take pride in cultivating a culture of belonging and an equitable workplace where everyone can thrive. Learn more here: https://www.autodesk.com/company/diversity-and-belonging
Are you an existing contractor or consultant with Autodesk?
Please search for open jobs and apply internally (not on this external site).