Vice President, Japan Territory Sales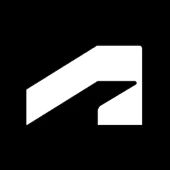 Autodesk
Sales & Business Development
Tokyo, Japan
Posted on Friday, September 22, 2023
23WD71630
Position Overview
Autodesk is seeking a dynamic Vice President of Japan Sales to develop and lead the Japan sales team to consistently meet or exceed assigned quotas in the selling of the Company's software subscriptions and services. We want someone with a proven track record in the management of both direct and partner-based sales teams in a challenging and growth-oriented environment. The ideal candidate will have experience selling enterprise-wide licensing and SaaS services.
Responsibilities
Significantly increase the total sales of Autodesk's products and services every year

Lead the Japan Sales team of close to 100 employees with ACV (annual contract value) responsibility of over $200M

Constantly inspire and drive the team to deliver exceptional results

Manage and improve sales processes by optimizing the use of Salesforce.com and other tools to provide accurate and timely weekly, monthly, quarterly and annual forecasts

Drive a geo-wide consistent introduction and execution of the sales motions in Mid-Market, Distribution and Channel sales as well as Inside Sales, while ensuring a continued success in industry solution groups of Design and Manufacturing, AEC and M&E

Driving Sales productivity by reducing information failure points for Autodesk Sales and increasing process awareness through effective employee on-boarding of sales processes

Execute the global strategy on product direction and go-to-market in close cooperation with the Business Strategy Marketing Group and the Development Groups in the headquarter

Drive customer satisfaction and adoption of Autodesk technology in these accounts

Ensuring and driving high employee engagement and build a global talent pool for sales and other groups of Autodesk, while ensuring diversity and inclusion.

Hire, lead, coach, develop and mentor sales talent
Minimum Qualifications
15+ years sales and/or business development experience with a demonstrable track record of achieving or exceeding sales goals

Demonstrated ability to be a Strong Collaborator amongst key executive stakeholders

Demonstrated success in working with Marketing, Direct and Channel Sales and with key internal stakeholders to achieve sales goals

Superior communication and interpersonal skills; the ability to build relationships at multiple levels and to work cross-organizationally towards solutions

Strong influencing skills and ability to deliver results in a global and matrixed organization

Demonstrated ability to grasp the technical aspects of the business (i.e. fully understanding the products and services in order to achieve and maximize sales results)

Proven team leadership abilities, including a creative and proactive approach to conflict resolution and problem solving, mentoring, coaching, recognition and performance management

Able to adapt and change with changing priorities and business initiatives

A highly motivated, results-oriented, self-starter with strong analytical skills

Bachelor's Degree or equivalent experience
Travel
Position will require more than 50% travel
Learn More
About Autodesk
Welcome to Autodesk! Amazing things are created every day with our software – from the greenest buildings and cleanest cars to the smartest factories and biggest hit movies. We help innovators turn their ideas into reality, transforming not only how things are made, but what can be made.
We take great pride in our culture here at Autodesk – our Culture Code is at the core of everything we do. Our values and ways of working help our people thrive and realize their potential, which leads to even better outcomes for our customers.
When you're an Autodesker, you can be your whole, authentic self and do meaningful work that helps build a better future for all. Ready to shape the world and your future? Join us!
Salary transparency
Salary is one part of Autodesk's competitive compensation package. Offers are based on the candidate's experience and geographic location. In addition to base salaries, we also have a significant emphasis on discretionary annual cash bonuses, commissions for sales roles, stock or long-term incentive cash grants, and a comprehensive benefits package.
Diversity & Belonging
We take pride in cultivating a culture of belonging and an equitable workplace where everyone can thrive. Learn more here: https://www.autodesk.com/company/diversity-and-belonging
Are you an existing contractor or consultant with Autodesk?
Please search for open jobs and apply internally (not on this external site).