Technical Sales Specialist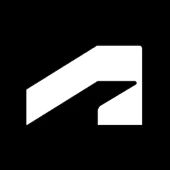 Autodesk
IT, Sales & Business Development
Istanbul, İstanbul, Turkey
Posted on Friday, September 22, 2023
23WD71554
Position Overview
The Technical Sales Specialist is responsible for leading and presenting all technical sales aspects of an Autodesk sales cycle. Technical Specialists partner with Autodesk sales teams and authorized resellers to assist in the development, management and execution on strategies and tactics for closing business. They meet with individuals at all levels within a customer's organization in order to understand their issues and position solutions while discovering business opportunities for Autodesk. We are looking for a technical expert in AEC, particularly in the construction, architectural or structural design and analysis space, to help drive our AEC business in Turkey and Israel.
Location: Istanbul, Turkey
Responsibilities
Perform in-depth assessments of customer processes. Investigate, uncover and understand the customer's business issues. Utilize knowledge of business trends, technology, and industry changes to identify areas of opportunity for customer process improvement
Capture metrics for quantifying and justifying the customer's return on investment (ROI) for the purpose of technical closure. Work with Autodesk consulting services when needed for adoption of proposed Autodesk solutions
Demonstrate proposed solutions & product overviews and relate them to the customer's business issues. Develop and conduct professional presentations & demonstrations, and lead sales discussions with customers to generate sales of Autodesk solutions
Position and sell Autodesk's unique business values in competitive sales situations against other vendors. Presentations, demonstrations, and discussions may be in-person, web-based, or via other mechanisms
Influence product development and product direction through customer feedback and identified business opportunities
Develops long term customer relationships and achieves customer satisfaction goals. Maintain and grow respected, trusted advisor relationships with customers and members of the Autodesk sales team involved with the opportunity
Works with sales teams that support both direct sales and reseller sales channels. Partner with sales representatives to assist in the development, management and execution on strategies and tactics for closing business
Support the success of Autodesk resellers by mentoring and training reseller personnel on technical sales activities and execution. Support internal sales and team learning through creation of sales content
Participates in company sponsored events and tradeshows to promote Autodesk's solutions and the customer business issues they target
Minimum Qualifications
3+ years' experience in Architecture and/or Construction industry
Engineering bachelor's degree from recognized institute an advantage
Experience in working with CAD software and 3D modelling tools essential
Understanding of BIM and BIM processes essential
Experience with Advanced Design and analysis essential
Experience with cloud technology an advantage
Strong communication and presentation skills
Highly Motivated
English proficiency, spoken and written
Willingness to travel within Turley, Israel and occasionally Europe, Middle East and Africa
Preferred Qualifications
Knowledge of Autodesk solutions in the AEC space
Knowledge of competitor's AEC software an advantage
Previous experience with sales or pre-sales an advantage
#LI-IS1
Learn More
About Autodesk
Welcome to Autodesk! Amazing things are created every day with our software – from the greenest buildings and cleanest cars to the smartest factories and biggest hit movies. We help innovators turn their ideas into reality, transforming not only how things are made, but what can be made.
We take great pride in our culture here at Autodesk – our Culture Code is at the core of everything we do. Our values and ways of working help our people thrive and realize their potential, which leads to even better outcomes for our customers.
When you're an Autodesker, you can be your whole, authentic self and do meaningful work that helps build a better future for all. Ready to shape the world and your future? Join us!
Salary transparency
Salary is one part of Autodesk's competitive compensation package. Offers are based on the candidate's experience and geographic location. In addition to base salaries, we also have a significant emphasis on discretionary annual cash bonuses, commissions for sales roles, stock or long-term incentive cash grants, and a comprehensive benefits package.
Diversity & Belonging
We take pride in cultivating a culture of belonging and an equitable workplace where everyone can thrive. Learn more here: https://www.autodesk.com/company/diversity-and-belonging
Are you an existing contractor or consultant with Autodesk?
Please search for open jobs and apply internally (not on this external site).