Industry Sales Leader, ASEAN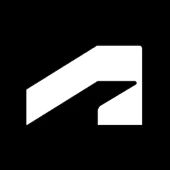 Autodesk
Sales & Business Development
Singapore
Posted on Friday, September 22, 2023
23WD71081
Position Overview
Grow Autodesk Design and Manufacturing (D&M) business by leveraging channel sales ecosystem and closing the deal with direct client engagement. The candidate must be able to utilize a strategic, solution-oriented sales approach to create compelling events though Autodesk unique business value. Work as part of a cross functional team, to identify and define customer business objectives, develop solutions proposals, set appropriate expectations, and coordinate hand offs to the implementation teams. Build strong relationships with strategic Clients by coordinating all available resources in a territory to exceed customer expectations.
Responsibilities
Achieve or exceed monthly/quarterly/annual revenue objectives in conjunction with strategic clients

Accurately forecast revenues and build a pipeline to achieve monthly, quarterly, and annual sales goals

Manage the progress of sales opportunities throughout the sales process, including pipeline development, management, and forecasting

Develop and implement a territory sales strategy to balance solutions, run rate and services bookings through direct and channel sales management

Effectively present technical/business value propositions to Key Industry (Design and Manufacturing)

Locates or proposes potential business deals by contacting potential partners, discovering and exploring opportunities

Closes new business deals by coordinating requirements; developing and negotiating contracts; integrating contract requirements with business operations

Effectively communicate with and coordinate the activities of cross functional team collaboration

Understand and keep current on competitive and business environment in the design and manufacturing market segment

Screen potential solution sales by technical requirements, potential, and financials; evaluate options

Update job knowledge by participating in educational opportunities; reading professional publications; maintaining personal networks; participating in professional organizations

Travel as required to meet objectives
The Ideal Candidate
Ideal Candidate would have a proven track record of success in managing a sales territory through both direct and indirect sales across ASEAN region

Must have at least 10 years' experience prospecting and establishing relationships with D&M customers within the territory

Previous Team Management experience will be preferred

Domain expertise of/in the Design and Manufacturing (D&M) software industry

Closing skills, motivation for sales, prospecting skills, sales planning, selling to customer needs, territory management, market knowledge, presentation skills, energy level, meeting sales goals, professionals

Excellent written, oral communication skills and strong presentation skills

Experience with solutions selling and team selling in a cross functional environment a plus
Learn More
About Autodesk
Welcome to Autodesk! Amazing things are created every day with our software – from the greenest buildings and cleanest cars to the smartest factories and biggest hit movies. We help innovators turn their ideas into reality, transforming not only how things are made, but what can be made.
We take great pride in our culture here at Autodesk – our Culture Code is at the core of everything we do. Our values and ways of working help our people thrive and realize their potential, which leads to even better outcomes for our customers.
When you're an Autodesker, you can be your whole, authentic self and do meaningful work that helps build a better future for all. Ready to shape the world and your future? Join us!
Salary transparency
Salary is one part of Autodesk's competitive compensation package. Offers are based on the candidate's experience and geographic location. In addition to base salaries, we also have a significant emphasis on discretionary annual cash bonuses, commissions for sales roles, stock or long-term incentive cash grants, and a comprehensive benefits package.
Diversity & Belonging
We take pride in cultivating a culture of belonging and an equitable workplace where everyone can thrive. Learn more here: https://www.autodesk.com/company/diversity-and-belonging
Are you an existing contractor or consultant with Autodesk?
Please search for open jobs and apply internally (not on this external site).