Customer Success Manager/カスタマー・サクセス・マネージャー(Evergreen)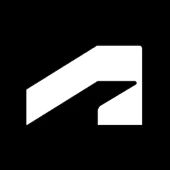 Autodesk
Customer Service, Sales & Business Development
Tokyo, Japan
Posted on Friday, September 22, 2023
22WD61291
This is NOT an open position. Please submit your CV here for future consideration.
Position Overview
Do you have great customer management and business consultancy skills? Are you passionate about engaging your customers and collaborating with everyone you work with? If this sounds like you, read on!
In this role, you will be the single point of contact for Autodesk teams and key customer sponsors within enterprise accounts, driving post-sale account management and customer relationship development. You will provide strategic advisory services and support to maximize customers' return on investment in their Autodesk solutions. You will be able to utilize your combination of industry knowledge, business strategy expertise, product knowledge and account management experience to help customers innovate more quickly and gain a competitive advantage in the marketplace. This is an exciting opportunity to unequivocally influence our customers, and Autodesk's future success.
Responsibilities
Accelerate adoption of new solutions by helping prioritize projects and support activities that deliver the best return on your customers' investment within the shortest timeframe
Lead and own all post-sales activity for Autodesk's top customers through

relationship-building,

product knowledge, planning and execution of the Customer Success Plan (CSP) to ensure broad adoption of Autodesk solutions
Be the customer's voice and provide feedback to internal teams on how we can better serve our customers
Collaborate from proposal through delivery to translate customer business and technical challenges and propose solutions based on Autodesk products & services
Identify recommendations and build compelling reports and insights, becoming a trusted advisor to the customer
Develop and maintain close relationships with key management sponsors within a select group of named accounts (from key users to CXO)
Minimum Qualifications
You have 5+ years in sales, service delivery, or customer success management experience
You have a strong sense of ownership with a bias for action and willingness to role-up your sleeves
You have an enthusiastic and dedicated approach to connecting with customers to gain an understanding of their needs and ensuring they understand and realize the full value of our products and services
You thrive in developing deep customer relationships and managing assigned accounts to result in continued revenue generation and high levels of customer satisfaction
Bachelor's Degree (computer science or related degrees preferred)
You have excellent communication and presentation skills
Able to travel up to 50%
Preferred Qualifications
Experience deploying technology or services with large enterprise or global customers and the desire for continuous learning and growth
You are enthusiastic and creative with the ability to inspire, influence and encourage others, in both relationships with customers and peers
Deep understanding of value drivers in recurring revenue business models
Strong financial acumen including an analytical and process-focused mindset
Understanding of

Software-as-a-Service

(SaaS) customer management
#LI-POST
カスタマー・サクセス・マネージャー
職務概要
顧客管理やビジネスコンサルタントの優れたスキルをお持ちの方、情熱を持ってお客様と接し、一緒に働くすべての人と協働できる方は、ぜひ続きをお読みください!
この職務では、オートデスクのチームと、企業アカウント内の主な顧客スポンサーとの唯一の窓口となり、ポストセールスのアカウント管理と顧客関係の構築を推し進めます。また、お客様のオートデスクソリューションへの投資対効果を最大化するために、戦略的なアドバイザリーサービスとサポートを提供します。業界の知識、ビジネス戦略の専門知識、製品知識、アカウントマネジメントの経験を組み合わせて活用し、お客様がより早くイノベーションを起こし、市場での競争力を高められるよう支援します。お客様、そしてオートデスクの将来の成功に明確に影響を与えることができる素晴らしい機会です。
職務内容
お客様の投資に対する最高のリターンを短期間で実現するプロジェクトやサポート活動の優先順位付けを支援することで、新しいソリューションの採用を促進します。

関係構築、製品知識、カスタマーサクセスプラン

(CSP)

の策定と実行を通じて、オートデスクのトップカスタマーに対するすべてのポストセールス活動を主導し、オートデスクのソリューションが広く採用されるようにします。

お客様の声を代弁し、より良いサービスを提供するために社内のチームにフィードバックを提供します。

提案からデリバリに至るまで連携して、お客様のビジネス上および技術上の課題を解釈し、オートデスク製品およびサービスに基づいたソリューションを提案します。

推奨事項を特定し、説得力のあるレポートや知見を作り上げ、お客様に信頼されるアドバイザーになります。

厳選された顧客グループ(主要エンドユーザーから

CXO

まで)における意思決定支援者と密接な関係を構築し維持します。
資格要件
5

年以上

(

目安

)

のセールス、サービスデリバリー、カスタマーサクセスマネジメントの経験があること。

行動力があり、仕事に励み、高い当事者意識を持っていること。

お客様のニーズを理解し、お客様に製品やサービスの価値を理解していただくために、熱意を持って献身的にお客様と接することができること。

お客様との深い関係を築き、担当するお客様の管理に長けており、継続的に収益を上げ、高いレベルの顧客満足度を得ることができること。

学士号(コンピューターサイエンスまたは関連する学士号が望ましい)を取得していること。

優れたコミュニケーションとプレゼンテーションのスキルがあること。

就業時間の最大

50%

にあたる時間で出張が可能なこと。
希望要件
大企業やグローバル企業のお客様に技術やサービスを提供した経験、および継続的な学習と成長への意欲があること。

熱意と創造性があり、お客様や同僚との関係において、人に刺激と影響を与え、力づけることができる方。

経常収益型のビジネスモデルで価値を推進することに深い理解があること。

分析的でプロセスを重視した考え方を含む、強い財務的洞察力があること。

Software-as-a-Service

(SaaS)

型の顧客管理に理解があること。
At Autodesk, we're building a diverse workplace and an inclusive culture to give more people the chance to imagine, design, and make a better world. Autodesk is proud to be an equal opportunity employer and considers all qualified applicants for employment without regard to race, color, religion, age, sex, sexual orientation, gender, gender identity, national origin, disability, veteran status or any other legally protected characteristic. We also consider for employment all qualified applicants regardless of criminal histories, consistent with applicable law.