Business Development Representative Central Europe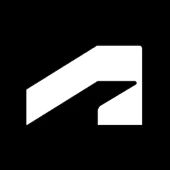 Autodesk
Sales & Business Development
Barcelona, Spain
Posted on Friday, September 22, 2023
22WD63162
NOTE: This is NOT an open position. Please submit your CV here for future roles opening soon.
Position Overview
We are hiring high-energy sales professionals with natural sales instincts and a willingness to drive new business. You will be working with Target Account Sales Executives (in the field) to generate new business. Your main tools will be market intelligence provided to you by Autodesk, Social Media, marketing campaigns and most importantly, self-motivation to search and find new projects within your assigned territory. You will have the freedom to carry out and execute your own research with the full support and engagement from your manager, as well as exposure to management across EMEA. You will be measured on the pipeline generation you create per quarter, where you will drive and develop new business ranging from customers transitioning from 2D to 3D software to multi-million Euro projects across EMEA. In this role, you will gain knowledge of the software industry where Autodesk is leading the way and constant and relevant training from our dedicated sales coaches, while having independence and autonomy in managing your own inside business. You will also be exposed to management from all different levels including CEO Level and an incredible office atmosphere.
The Inside Sales Representative is responsible for prospecting and hunting to find new business to be closed through the Channel. This job is assigned a sales quota and performance is measured by meeting or exceeding quarterly and annual targets by up-selling, add-on sale and cross-selling. This position reports to an Inside Sales Manager, and will work closely with broader Inside Sales Team, Autodesk Partner Management, Autodesk Channel Partners, and Autodesk Field Sales.
We are looking for a motivated fast learner, detail oriented professional who must be thorough, accurate, and organized. This is a Warm Calling and Cold Calling position.
Responsibilities
Manage and nurture a queue of +100s leads through a process to become sales accepted leads
Identify top leads and be the first point of contact with potential customers
"No Lead Left Behind" - resolve all inbound inquiries and cases in a timely and thorough manner
Outreach to leads who have displayed demographic or behavioural buying signals and follow-up on these leads according to plan. Many of these will be cold outbound reach outs
Listen to prospects' needs and wants, and determine if there is a mutual fit with Autodesk
Collaborate with sales, marketing, support, operations, and product to streamline application and process efficiency
Follow and update best-practice documentation to promote best practices
Minimum Qualifications
Sales experience: Capable of managing to a quota. Inbound as well as cold outbound experience
Excellent comprehension and communications (written & verbal) skills
Superior attention to detail and the ability to be effective while multitasking
Outstanding time organizational skills - you are able to create, manipulate, and execute to daily schedules
Calm and patient demeanor. Able to listen customers and guide them to the right resources
Flexible with time
ENGLISH fluent
Languages Fluency - German / Dutch / Flemish / Czech or Slovak / Polish
Preferred Qualifications
Experience working in Salesforce or other CRM applications
Proficiency using Microsoft Office
Experience with the Architectural, Engineering and Construction Industry
Fast typing skills
Bachelor's degree from a 4-year university ideal
At Autodesk, we're building a diverse workplace and an inclusive culture to give more people the chance to imagine, design, and make a better world. Autodesk is proud to be an equal opportunity employer and considers all qualified applicants for employment without regard to race, color, religion, age, sex, sexual orientation, gender, gender identity, national origin, disability, veteran status or any other legally protected characteristic. We also consider for employment all qualified applicants regardless of criminal histories, consistent with applicable law.