Account Executive, Named Accounts, ACS Enterprise Sales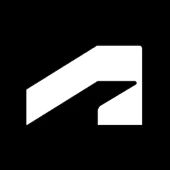 Autodesk
Sales & Business Development
Tokyo, Japan
Posted on Monday, September 25, 2023
23WD72521
Position Overview
The Named Accounts Account Executive is an important role that manages a selection of large Enterprise accounts and focuses on the growth of these accounts. You will be work as an Account Executive in Japan in a hybrid role with travel to customer site. You will report directly to the Director of Construction Sales in Japan. You will focus your efforts within a specific industry group and in a specified geography. You will grow business relationships within the assigned Accounts to exceed financial goals. You will focus on selling to accounts in the ACS (Autodesk Construction Solution) business.
Business Overview
We have reimagined the construction business for the digital age, allowing companies to address the most important challenges they face today while preparing for new ways of working in the future. Our Construction Solutions (ACS) portfolio connects the office, trailer and field so customers can move through each phase of a building's lifecycle — from design and preconstruction to construction, turnover, and operations — with the best solutions that is Autodesk Construction Cloud(ACC) Docs, Build, and Takeoff.
We serve General contractors, subcontractors, and owners around the world that rely on ACS to win more work, enhance collaboration, speed decision-making, reduce risk, and improve overall project outcomes.
Responsibilities
You will manage accounts dedicated within our Named Accounts space of the Enterprise segments
Work with the account team to manage large enterprise deals in ACS Japan sales and lead them across the finish line.
Build meaningful relationships with high-ranking customer personnel, including c-level executives
Transform your challenges and opportunities into unique business values, allowing us to deliver value to customers
Develop business plans for assigned accounts to grow your opportunity pipeline, use good call planning to achieve your goals, and serve our customers as a trusted advisor.
Provide, accurate, and detailed forecasts by use of your chosen sales processes, and methodologies.
Develop internal information including (operational reviews, customer information, etc.) and internal and external presentations.
Coordinate, influence, and direct all appropriate resources to find new customers and opportunities, build and influence global/virtual teams (sales, support, consulting)
You'll contribute to the team as a whole, whether by joining the primary team, bringing new ideas to the business, or developing sales tools and approaches, even with customers and geographies outside of your own.
Minimum Qualifications
At least 5-10 years of Enterprise Software and Service sales experience
Experience managing large accounts with regular achievement of sales goals using SaaS or hybrid software solutions in enterprise markets
Have the skills that differentiates you from your competitors and enables you to deliver excellent products for today's customers and compete in tomorrow's changing construction industry
Experience in software selling to C level executives
Must have team selling experience
Have experience the latest technology and market trends
Business language skills in Japnese and English,
Abiliity to ontribute in a collaborative work environment
#LI-JA1
ポジションの概要
オートデスクは、建設ビジネスをデジタル時代に合わせて完全に再構築し、企業が現在直面している最も重要な課題に取り組むと同時に、将来の新しい働き方に備えることを可能にします。Autodesk Construction Solutions (ACS) ポートフォリオは、オフィス、トレーラー、現場をつなぎ、Autodesk Construction Cloud (ACC) Docs、Build、Takeoff などのクラス最高のソリューションによって、設計、プレコンストラクションから建設、引き渡し、運用まで、建物のライフサイクルの各段階をシームレスに進めることができます。
世界中のゼネコン、サブコン、オーナーがACSを活用することで、より多くの仕事を獲得し、コラボレーションを強化し、意思決定を迅速化し、リスクを低減し、プロジェクト全体の成果を向上させています。
ACSでは、日本のアカウントエグゼクティブを募集しています。
担当業務
ACSの日本におけるアカウントエグゼクティブとして、エンタープライズ・セグメントの指名アカウント担当をお任せします。
アカウントチームと協力し、より大規模なエンタープライズ案件のクォーターバックを行い、ゴールラインへと導きます。 今日から、指定アカウントチームと一緒に働き、日本でのACSの販売を促進することができます。
最高経営責任者(CEO)クラスを含む、顧客との有意義で効果的な関係を築きます。
課題や機会を独自のビジネス価値に変換し、お客様にビジネス価値を提供できるようにします。
担当アカウントに対する効果的なビジネスプランを構築・実行し、オポチュニティパイプラインを開発・維持・成長させ、優れたコールプランニングを活用してビジネス成果を促進し、お客様の信頼できるアドバイザーとしての役割を果たし続けます。
タイムリーで正確かつ詳細な予測を提供し、選択した営業プロセス、ツール、方法論を効果的に活用する。
要請に応じて、効果的な社内情報(業務レビュー、顧客情報など)を提供し、社内外のプレゼンテーションを効果的かつプロフェッショナルに作成する。
新しい顧客や機会を見つけるために、すべての適切なリソースを調整し、影響を与え、指示し、グローバル/バーチャルチーム(営業、サポート、コンサルティング)を構築し、影響を与える。
コアチームへの参加、ビジネスへの新しいアイデアの提供、営業ツールやアプローチの開発など、たとえ担当以外の顧客や地域であっても、会社全体に貢献するために働く。
応募資格
少なくとも5~10年のエンタープライズ・ソフトウェアおよびサービスの営業経験。
競争の激しい市場において、SaaSまたはハイブリッドソフトウェアソリューションを使用し、主要アカウントを管理し、一貫して販売目標を達成した実績があること。
競合他社との差別化を図り、今日の顧客に優れた製品を提供し、変化する明日の建設業界で競争できるビジネスセンスを有すること。
経営幹部に対するバリューベースのソフトウェア販売の経験。
強力なチーム営業とリーダーシップのスキルを有すること。
破壊的技術に対する情熱を持っていること。
高い意欲、決断力、誠実さ、ビジネスマインドを備えていること。
類まれなコミュニケーション能力を持ち、人とすぐに信頼関係を築き、価値を確立できること。
協調性の高い職場環境を重視し、それに貢献できる方。
#LI-JA1
Learn More
About Autodesk
Welcome to Autodesk! Amazing things are created every day with our software – from the greenest buildings and cleanest cars to the smartest factories and biggest hit movies. We help innovators turn their ideas into reality, transforming not only how things are made, but what can be made.
We take great pride in our culture here at Autodesk – our Culture Code is at the core of everything we do. Our values and ways of working help our people thrive and realize their potential, which leads to even better outcomes for our customers.
When you're an Autodesker, you can be your whole, authentic self and do meaningful work that helps build a better future for all. Ready to shape the world and your future? Join us!
Salary transparency
Salary is one part of Autodesk's competitive compensation package. Offers are based on the candidate's experience and geographic location. In addition to base salaries, we also have a significant emphasis on discretionary annual cash bonuses, commissions for sales roles, stock or long-term incentive cash grants, and a comprehensive benefits package.
Diversity & Belonging
We take pride in cultivating a culture of belonging and an equitable workplace where everyone can thrive. Learn more here: https://www.autodesk.com/company/diversity-and-belonging
Are you an existing contractor or consultant with Autodesk?
Please search for open jobs and apply internally (not on this external site).