Associate Customer Success Advisor, Midmarket Portfolios, DACH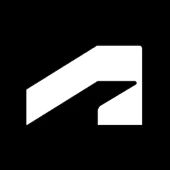 Autodesk
Customer Service, Sales & Business Development
Barcelona, Spain
Posted on Saturday, September 30, 2023
23WD72576
Position Overview
The Associate Customer Success Advisor, Midmarket Portfolios, is a role focused on driving success in the "Onboard" and "Use" lifecycle stages of our Midmarket indirect and direct customers, with an increased focus on Premium Accounts and Supported Accounts, as they deploy Autodesk Solutions. You will engage directly with customers through customer nurturing & planning interactions, data-driven triggered actions and reacting to inbound customer-initiated triggers.
You will report into our Manager, Customer Success Midmarket Portfolios, and will cover the DACH region.
Responsibilities
Build, develop and manage relationships with existing clients ranging from senior C-level executives to more junior professionals across various business functions and companies in the Midmarket segment, across the CS lifecycle
Regularly meet and engage with clients virtually to understand their business priorities, and recommend a program of action that drives high value, client retention, and client return of investment
Assist customers by providing guidance and resources directly to help onboard new solutions and to identify and assist at-risk customers who have low adoption of products to increase the value they receive toward meeting their business goals
Partner with sales teams, the reseller partner ecosystem, technical support, client services, and others to lead customer success motions and resolve customer's issues
Create a high-level customer satisfaction and experience to ensure continued customer adoption of Autodesk products through customer value activities
Participate in Account Planning processes with Sales and Technical Sales teams, targeting Premium accounts, to transition COP to CSP, design and deliver on Customer Success Plans and Business Reviews, increase success planning activities, engagement strategies, and establish business outcome alignment
Monitor customer usage data and other health indicators and translate into strategies for success, together with reseller partners and internal sales teams
Be able to identify opportunities for expanding the business relationship and support the sales team in pursuit of the expansion opportunity while engaging throughout the lifecycle
Minimum Qualifications
3-4 years Customer Success/Account Management experience
Strong customer-centric mindset
Strong Customer Success, communication, collaboration, prioritization, critical thinking and influencing skills
Knowledge / experience of Premium offering and customers
Demonstrated ability to lead, discover, and uncover the customer's challenges
SFDC proficiency
Fluent languages spoken and written: English + German
Preferred Qualifications
Strong stakeholders management experience
Knowledge / experience in building and delivering CSPs and QBRs, and in working with COPs
Agile to continuous change
Experience in portfolio management
#LI-POST
Learn More
About Autodesk
Welcome to Autodesk! Amazing things are created every day with our software – from the greenest buildings and cleanest cars to the smartest factories and biggest hit movies. We help innovators turn their ideas into reality, transforming not only how things are made, but what can be made.
We take great pride in our culture here at Autodesk – our Culture Code is at the core of everything we do. Our values and ways of working help our people thrive and realize their potential, which leads to even better outcomes for our customers.
When you're an Autodesker, you can be your whole, authentic self and do meaningful work that helps build a better future for all. Ready to shape the world and your future? Join us!
Salary transparency
Salary is one part of Autodesk's competitive compensation package. Offers are based on the candidate's experience and geographic location. In addition to base salaries, we also have a significant emphasis on discretionary annual cash bonuses, commissions for sales roles, stock or long-term incentive cash grants, and a comprehensive benefits package.
Diversity & Belonging
We take pride in cultivating a culture of belonging and an equitable workplace where everyone can thrive. Learn more here: https://www.autodesk.com/company/diversity-and-belonging
Are you an existing contractor or consultant with Autodesk?
Please search for open jobs and apply internally (not on this external site).