Named Account Sales Executive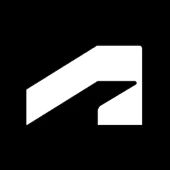 Autodesk
Sales & Business Development
Multiple locations
Posted on Saturday, September 30, 2023
23WD72832
NOTE: This is NOT an open position.
Please submit your CV here for future consideration.
Position Overview
Lead an extended sales and customer success team in the development of long-term business relationships with specific Named Accounts while meeting financial and our goals. Team members include Technical Solution Executives, Customer Success Managers, Technical Account Specialists, Inside Sales Renewal Reps, Inside Sales Expansion Reps, Global Business Development Reps, Sales Operations, Consulting Project Managers, Consulting Services delivery partners, Enterprise Account Sales Executives, Enterprise Development Executives, and product overlay roles.
At Autodesk, we believe a sales professional's success depends on the customer's success, and we provide technology solutions to help them grow their business and maximize the return on their software investment. Being a customer company requires our field teams to have varied skills and talents, including knowledge of the customer's business, an understanding of Autodesk's portfolio, and large account teams.
Responsibilities
Lead extended account team to achieve sales goals with assigned customers
Develop long-term, influential business relationships with customers
Develop and implement customer-specific account plans to expand Autodesk's growth
Use sales processes and methodologies across account teams
Provide reliable and accurate forecast to sales leadership
Provide insight and feedback to product development and marketing
Make continuous improvement in moving Autodesk from vendor to partner
Coordinate, influence, and orchestrate the appropriate resources for Account and Opportunity development
Minimum Qualifications
3+ years of relevant Direct Sales and Customer Success experience
Bachelor's Degree or equivalent experience
Proficient with Salesforce.com.
Focused on developing long-term "win-win" business relationships with Customers
Experience in implementing sales processes and methodologies
Flexibility to work outside standard work hours in your home time zone
Manage difficult situations while remaining upbeat and positive.
Empathy for customers
Team-oriented
Global perspective and knowledge of non-domestic business practices
Travel as required (estimated 30%).
Learn More
About Autodesk
Welcome to Autodesk! Amazing things are created every day with our software – from the greenest buildings and cleanest cars to the smartest factories and biggest hit movies. We help innovators turn their ideas into reality, transforming not only how things are made, but what can be made.
We take great pride in our culture here at Autodesk – our Culture Code is at the core of everything we do. Our values and ways of working help our people thrive and realize their potential, which leads to even better outcomes for our customers.
When you're an Autodesker, you can be your whole, authentic self and do meaningful work that helps build a better future for all. Ready to shape the world and your future? Join us!
Salary transparency
Salary is one part of Autodesk's competitive compensation package. Offers are based on the candidate's experience and geographic location. In addition to base salaries, we also have a significant emphasis on discretionary annual cash bonuses, commissions for sales roles, stock or long-term incentive cash grants, and a comprehensive benefits package.
Diversity & Belonging
We take pride in cultivating a culture of belonging and an equitable workplace where everyone can thrive. Learn more here: https://www.autodesk.com/company/diversity-and-belonging
Are you an existing contractor or consultant with Autodesk?
Please search for open jobs and apply internally (not on this external site).