Inside Contract Renewal Sales Representative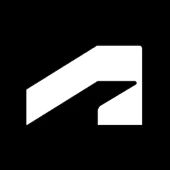 Autodesk
Sales & Business Development
Denver, CO, USA
Posted on Wednesday, October 4, 2023
23WD72476
Position Overview
You will report to the Director of Sales Operations - AEC Design/Innovyze, working with Field Sales and Autodesk Partners. The Inside Contract Renewal Sales Rep is responsible for a specific set of accounts/geography, increasing annual contract value through subscription renewals and help us converting AEC Design/Innovyze's maintenance and support customers to new subscriptions through the InfoCare to Subscription (I2S) Program. You will meet quarterly and annual targets. You will help build standardization of the largest percentage of I2S conversions which will be mirrored across the organization, resulting in a visible position. This position hybrid/remote in Denver, Colorado.
Responsibilities
Conduct outbound customer calls, responsible for a minimum number of daily calls, email communications

Determine customer requirements and expectations to recommend specific products and solutions

Increase sales and average transaction value by up-selling, add-on sale and cross-selling incremental products to deliver value by solving important challenges faced by the customer

Provide customer quotes, proposals, order forms, and product information

Use Salesforce.com to document all customer opportunities and customer activity

Forecast your performance by using salesforce.com, using probability embedded definitions to categorize each opportunity, to improve the weekly performance of the team

Promptly respond to customer inquiries, introduce technical resources as warranted to ensure customer questions are answered, satisfying any technical requirements established by the customer

Maintain basic knowledge of AEC Design/Innovyze products, competition and industry trends along with promotions and other items related to doing business with Autodesk and its Partners

Build relationships with the account owner, team and customer to create a long-term renewal business

Minimum Qualifications
4+ years of quota carrying sales, renewals or customer success experience with active customer sales engagement

Familiarity with sales process, selling methodologies

Accustomed to documenting tasks, customer provided data and following-up with necessary third parties
About Autodesk
Welcome to Autodesk! Amazing things are created every day with our software – from the greenest buildings and cleanest cars to the smartest factories and biggest hit movies. We help innovators turn their ideas into reality, transforming not only how things are made, but what can be made.
We take great pride in our culture here at Autodesk – our Culture Code is at the core of everything we do. Our values and ways of working help our people thrive and realize their potential, which leads to even better outcomes for our customers.
When you're an Autodesker, you can be your whole, authentic self and do meaningful work that helps build a better future for all. Ready to shape the world and your future? Join us!
Benefits
From health and financial benefits to time away and everyday wellness, we give Autodeskers the best, so they can do their best work. Learn more about our benefits in the U.S. by visiting https://benefits.autodesk.com/
Salary is one part of Autodesk's competitive compensation package. For U.S.-based sales roles, we expect a starting On-Target Earnings (OTE) between $115,200 and $166,760. OTE is comprised of base salary plus commission target for sales roles. Offers are based on the candidate's experience and geographic location and may exceed this range. In addition to base salaries and/or OTE for sales roles, we also have a significant emphasis on annual cash bonuses, stock grants, and a comprehensive benefits package.
Sales Careers
Working in sales at Autodesk allows you to build meaningful relationships with customers while growing your career. Join us and help make a better, more sustainable world. Learn more here: https://www.autodesk.com/careers/sales
Equal Employment Opportunity
At Autodesk, we're building a diverse workplace and an inclusive culture to give more people the chance to imagine, design, and make a better world. Autodesk is proud to be an equal opportunity employer and considers all qualified applicants for employment without regard to race, color, religion, age, sex, sexual orientation, gender, gender identity, national origin, disability, veteran status or any other legally protected characteristic. We also consider for employment all qualified applicants regardless of criminal histories, consistent with applicable law.
Diversity & Belonging
We take pride in cultivating a culture of belonging and an equitable workplace where everyone can thrive. Learn more here: https://www.autodesk.com/company/diversity-and-belonging
Are you an existing contractor or consultant with Autodesk?
Please search for open jobs and apply internally (not on this external site).