Named Accounts Sales Director Korea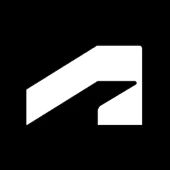 Autodesk
Sales & Business Development
Seoul, South Korea
Posted on Tuesday, October 10, 2023
23WD72329
Position Overview
As the Director of Named Accounts Sales for Autodesk in the Korea region, you will play a pivotal role in driving Autodesk's business growth by expanding and developing existing named accounts. As an experienced Sales Leader, you will guide a high-performing team towards achieving financial targets, with success measured in terms of ACV growth, effective account strategy, and execution. This position requires an inspirational sales leader who not only excels in strategic leadership but also fosters a growth-oriented culture within the team.
Responsibilities
Lead the team in expanding and developing existing named accounts through a direct sales model, ensuring the achievement of assigned financial targets

Inspire and guide team members to envision near-term and long-term strategies for accounts, aligning with Autodesk's vision for the region

Provide guidance on customer-facing account planning, including customer ROI, political alignment/executive support, risk identification/mitigation, and alignment with Autodesk's strategy

Deliver accurate and timely business forecasts, leveraging in-depth market knowledge to facilitate weekly, quarterly, and annual forecasts

Gather and provide regular customer feedback to enhance product offerings in collaboration with cross-functional teams

Cultivate strong relationships with finance, sales operations, and legal departments to stay informed on critical aspects such as financial reporting, deal development, discount approvals, and contract negotiations

Coordinate and align resources for effective account and opportunity development

Drive comprehensive solution sales, including Software, Subscription, Consulting, and Support services

Offer input to senior management for Strategic Business Planning related to named accounts
Minimum Qualification
10+ years of strategic sales experience, consistently achieving or exceeding sales goals

Minimum of 5 years of sales management experience in the software industry

Strong understanding of the Korean market and technology trends

Proven success in collaborating with Marketing, Product, Business Strategy, and other key internal stakeholders to achieve sales objectives

Exceptional communication and interpersonal skills, enabling effective relationship-building across various organizational levels and facilitating cross-functional solutions

Strong influencing skills and a track record of delivering results in a global and matrixed organization

Proven team leadership abilities, including a proactive approach to conflict resolution, creative problem-solving, mentoring, coaching, recognition, and performance management

Adaptability to evolving priorities and business initiatives
#LI-BV1
Learn More
About Autodesk
Welcome to Autodesk! Amazing things are created every day with our software – from the greenest buildings and cleanest cars to the smartest factories and biggest hit movies. We help innovators turn their ideas into reality, transforming not only how things are made, but what can be made.
We take great pride in our culture here at Autodesk – our Culture Code is at the core of everything we do. Our values and ways of working help our people thrive and realize their potential, which leads to even better outcomes for our customers.
When you're an Autodesker, you can be your whole, authentic self and do meaningful work that helps build a better future for all. Ready to shape the world and your future? Join us!
Salary transparency
Salary is one part of Autodesk's competitive compensation package. Offers are based on the candidate's experience and geographic location. In addition to base salaries, we also have a significant emphasis on discretionary annual cash bonuses, commissions for sales roles, stock or long-term incentive cash grants, and a comprehensive benefits package.
Diversity & Belonging
We take pride in cultivating a culture of belonging and an equitable workplace where everyone can thrive. Learn more here: https://www.autodesk.com/company/diversity-and-belonging
Are you an existing contractor or consultant with Autodesk?
Please search for open jobs and apply internally (not on this external site).