License Compliance Sales Representative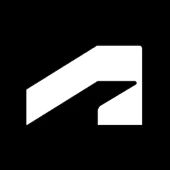 Autodesk
Legal, Sales & Business Development
Multiple locations
Posted on Wednesday, October 11, 2023
23WD72995
NOTE: This is NOT an open position
Please submit your CV here for future consideration
Position Overview
We are looking for a motivated team player, an experienced sales representative who is keen on driving new business growth to Autodesk through our License Compliance department. You will profile and detect non-compliant companies, and present to C-Level by using different data sets. License Compliance sales representatives help customers understand the usage of cracked licenses, subscription overuse, and other non-compliant categories.
We require an individual who feels comfortable with leading companies throughout the full sales cycle, from prospecting and profiling to closing the negotiation. As a License Compliance sales representative, you will actively build internal and external relationships through strategic planning, knowledge sharing and licensing guidance. You are responsible for meeting, exceeding, and forecasting quarterly and annual License Compliance sales goals within your territory.
We are looking for someone innovator, always maintaining the highest levels of integrity, as we offer you a place to grow professionally and personally. The open position is an opportunity to strengthen and apply sales skills, become data-savvy, and develop an understanding of legal expertise.
We welcome and encourage all potential candidates to apply for the role.
Responsibilities
Lead License Compliance engagements by means of telemetry reporting, audits, or consultancy
Use data sets to educate companies and explain non-compliant behaviors
Target C-Level regarding business needs and risks in relation to non-compliance, present difficult messaging, and provide deadlines
Work with install base and non-customers
Collaborate with internal as well as external stakeholders to ensure a smooth transition for companies from non-compliance into compliance
Develop a yearly, and quarterly plan to exceed on sales quota
Achieve or overachieve weekly and monthly sales KPIs to drive net new revenue
Manage forecast, pipeline, and activity metrics (all leading indicators) to ensure these are tracking toward the achievement of revenue goals
Collaborate on best practices and drive License Compliance strategies within the full territory
Ensure cross-functional approach: Work hand in hand with Legal, Channel, and other sales teams to maximize revenue opportunities within License Compliance engagements
Minimum Qualifications
Experience and comfort with communicating and negotiating at an executive level
At least 2 years of sales experience
Willingness to integrate into teams and work for individual and team goals
Basic proficiency in Microsoft Office Products
Native Spanish and Business English
Learn More
About Autodesk
Welcome to Autodesk! Amazing things are created every day with our software – from the greenest buildings and cleanest cars to the smartest factories and biggest hit movies. We help innovators turn their ideas into reality, transforming not only how things are made, but what can be made.
We take great pride in our culture here at Autodesk – our Culture Code is at the core of everything we do. Our values and ways of working help our people thrive and realize their potential, which leads to even better outcomes for our customers.
When you're an Autodesker, you can be your whole, authentic self and do meaningful work that helps build a better future for all. Ready to shape the world and your future? Join us!
Salary transparency
Salary is one part of Autodesk's competitive compensation package. Offers are based on the candidate's experience and geographic location. In addition to base salaries, we also have a significant emphasis on discretionary annual cash bonuses, commissions for sales roles, stock or long-term incentive cash grants, and a comprehensive benefits package.
Diversity & Belonging
We take pride in cultivating a culture of belonging and an equitable workplace where everyone can thrive. Learn more here: https://www.autodesk.com/company/diversity-and-belonging
Are you an existing contractor or consultant with Autodesk?
Please search for open jobs and apply internally (not on this external site).