Customer Success Associate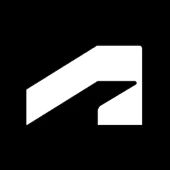 Autodesk
Customer Service, Sales & Business Development
Remote · Australia
Posted on Thursday, October 12, 2023
23WD72297
Position Overview
Autodesk is seeking a highly motivated Customer Success Associate with expertise in data analysis, effective team collaboration and the ability to facilitate meaningful account team interactions to join our Enterprise Customer Success team. The primary responsibility of this role is to support the Customer Success Manager in delivering tangible business value to our customers and driving growth for Autodesk by leveraging data-driven insights and facilitating effective account team and customer interactions.
Responsibilities
1. Customer and Account Team Engagement
Collaborate with Customer Success Manager, and other team members, to engage with customers, understand their objectives, and facilitate productive discussions.
2. Data and Analytics
Collect, analyze, and interpret customer data to uncover opportunities for delivering value and improving customer outcomes.

Provide data-driven insights to the Customer Success Manager to enhance customer engagement strategies that drive growth.
3. Enterprise Customer Onboarding
Support customers in their onboarding process, offering data-driven guidance and collaborate with the Technical Account Specialist to provide access to relevant training resources and Enterprise Entitlements.
4. Value Realization
Collaborate with the Customer Success Manager to promote the adoption of Autodesk products by demonstrating their value through data-driven examples and success stories.
5. Customer Success Plans
Assist in developing and implementing customer success plans that outline clear goals, milestones, and actions for delivering value to the customer and driving tangible growth for Autodesk.
Minimum Qualifications
Bachelor's degree in a related field, such as data analytics, business, or engineering.

Strong data analytics skills, including proficiency in data analysis tools and techniques.

Facilitation and communication skills to enable productive interactions with account teams and customers.

Customer-centric mindset with a passion for ensuring customer success and satisfaction.

Strong organizational skills, attention to detail, and ability to manage multiple tasks and priorities.

Previous experience in a customer-facing role is advantageous.

Familiarity with Autodesk software products is a plus.

Industry acumen and or experience is also viewed as a positive
#LI-JA1
Learn More
About Autodesk
Welcome to Autodesk! Amazing things are created every day with our software – from the greenest buildings and cleanest cars to the smartest factories and biggest hit movies. We help innovators turn their ideas into reality, transforming not only how things are made, but what can be made.
We take great pride in our culture here at Autodesk – our Culture Code is at the core of everything we do. Our values and ways of working help our people thrive and realize their potential, which leads to even better outcomes for our customers.
When you're an Autodesker, you can be your whole, authentic self and do meaningful work that helps build a better future for all. Ready to shape the world and your future? Join us!
Salary transparency
Salary is one part of Autodesk's competitive compensation package. Offers are based on the candidate's experience and geographic location. In addition to base salaries, we also have a significant emphasis on discretionary annual cash bonuses, commissions for sales roles, stock or long-term incentive cash grants, and a comprehensive benefits package.
Diversity & Belonging
We take pride in cultivating a culture of belonging and an equitable workplace where everyone can thrive. Learn more here: https://www.autodesk.com/company/diversity-and-belonging
Are you an existing contractor or consultant with Autodesk?
Please search for open jobs and apply internally (not on this external site).