Inside Sales License Compliance - India (for Philippines)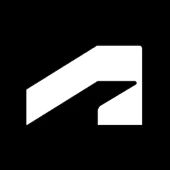 Autodesk
Legal, Sales & Business Development
New Delhi, Delhi, India
Posted on Monday, October 16, 2023
23WD73068
Position Overview
Develop and execute strategies to ensure the revenue generation of Autodesk's License Compliance software program. Research, drive and initiate high volume of compliance engagements, by communicating and resolving license compliance issues via telephone. Accounts worked will vary across various vertical markets. License Compliance Inside Sales Rep is responsible for meeting and exceeding an annual and quarterly LC Sales Quota.
Principal Duties and Responsibilities
Drive and execute against License Compliance strategy to meet and exceed ACV/Billings plan

Develops an annual LC Territory Sales plan in order to ensure success for each fiscal year

Work strategically through leads and opportunities in the Strategic Territory and Overall Territory space

Identify and capture sales opportunities using highly developed Anti-piracy telemetry with existing or new customers who have under-licensed Autodesk software product. Assists customers in determining and purchasing correct levels of Autodesk licenses

Take customers through the audit process: from notification of the audit at customer C-level, facilitating the collection of deployment data of the customer environment, presenting the results of the audit analysis to key customer stakeholders (including C-level), escalating within the customer or Autodesk side where necessary, negotiating the resolution of the compliance investment until full closure of the commercial resolution

Demonstrates courage to be able to facilitate challenging conversations and negotiations with customer C-level stakeholders

Demonstrates critical thinking to analyse how to present the compliance issues to the customers and still turn the situation into a positive commercial outcome

Demonstrate strong knowledge of Autodesk software licensing models, license agreements and contracts. Be a subject matter expert on these topics

Maintain basic knowledge of Autodesk products, competition and industry trends along with understanding project delivery methods

Understand legal compliance framework and exercising high level judgment for each customer situation the LC Inside Sales Rep is involved in

Uses Autodesk License Compliance analytics tools and databases to investigate License Compliance prospects

Ability to successfully mitigate complex pushback by customers regarding the compliance situation

Drive direct deal closures where the customer has a clear understanding of how the outstanding compliance exposure can be invested in new Autodesk software and technologies

Uses Salesforce.com to track all leads, opportunities, activities and results

Engages and collaborates with Territory Sales and Value-Added Resellers where applicable – for example, where there might be up-selling opportunities within the LC matter

Drives, develops, executes and monitors various LC campaigns
#LI-SK1
Learn More
About Autodesk
Welcome to Autodesk! Amazing things are created every day with our software – from the greenest buildings and cleanest cars to the smartest factories and biggest hit movies. We help innovators turn their ideas into reality, transforming not only how things are made, but what can be made.
We take great pride in our culture here at Autodesk – our Culture Code is at the core of everything we do. Our values and ways of working help our people thrive and realize their potential, which leads to even better outcomes for our customers.
When you're an Autodesker, you can be your whole, authentic self and do meaningful work that helps build a better future for all. Ready to shape the world and your future? Join us!
Salary transparency
Salary is one part of Autodesk's competitive compensation package. Offers are based on the candidate's experience and geographic location. In addition to base salaries, we also have a significant emphasis on discretionary annual cash bonuses, commissions for sales roles, stock or long-term incentive cash grants, and a comprehensive benefits package.
Diversity & Belonging
We take pride in cultivating a culture of belonging and an equitable workplace where everyone can thrive. Learn more here: https://www.autodesk.com/company/diversity-and-belonging
Are you an existing contractor or consultant with Autodesk?
Please search for open jobs and apply internally (not on this external site).