Territory Customer Success Manager, Forma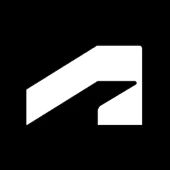 Autodesk
Customer Service, Sales & Business Development
Multiple locations
Posted on Wednesday, October 18, 2023
23WD72957
La traduction en Français se trouve plus bas!/The French translation can be found below!
23WD72957 - Territory Customer Success Manager, Forma
Territory Customer Success Manager, Autodesk Forma
Are you excited about helping transform the AEC industry with Next-Generation Building Design in the Cloud? Autodesk Forma, a cloud-based software for early-stage planning and design of building projects, helps planning and design teams deliver projects digitally. Conceptual design capabilities, predictive analytics, and automations create solid foundations for projects optimized for quality and sustainability.
You will report to the Senior Manager of Customer Success. This position is remote based in Montreal or Toronto.
Position Overview
As a Territory Customer Success Manager for Autodesk Forma you will guide the successful adoption and retention of Forma across North America. You will apply 1-many and digital customer success tactics and collaborating with other Autodesk teams, to ensure the software delivers value that supports our customer's goals.
You are a team player who wants to join a motivated team with a great vision of helping building design professionals design better, more sustainable cities worldwide.
Responsibilities
Overall responsibility for the customer's Autodesk Forma experience applying an understanding of Forma's value proposition and functionality, and local industry knowledge.

Develop and deliver 1-many adoption tactics to help customers achieve their goals and get value from Autodesk Forma

Guide a high volume of quality engagements by phone, email, and other mechanisms with different customer contacts to maximise impact on customer success, satisfaction and loyalty in use of Autodesk Forma

Monitor renewal dates and opportunities for expansion and growth, lead the renewals process, and ensure timely and successful renewals with a great customer experience

Monitor customer usage data, health indicators, and growth opportunities and translate them into strategies for success.

Ensure customer/user success, satisfaction, and loyalty in the use of Autodesk Forma by capturing and understanding customer feedback.

Boost Autodesk Forma's product market fit for our customers by being a voice of the customer for Forma's product and technology organization by advising on development priorities using customer insights.

Collaborate with other Autodesk teams and other teams to support a scalable adoption of Autodesk Forma

Engage with customers across North American time zones.
Minimum Qualifications
3+ years of experience with B2B software in client-facing roles (Sales, Business Development, Customer Success)
Preferred Qualifications
AEC industry experience

Proficiency in customer engagement/analysis software e.g. SalesForce, Intercom, Mixpanel
-----------------------------------------------------------------------------------------------------------------------------------------------
23WD72957 – Gestionnaire régional(e) de la réussite des client(e)s, Forma
Gestionnaire régional(e) de la réussite des client(e)s, Autodesk Forma
Vous avez envie de contribuer à la transformation de l'industrie de l'architecture, du génie et de la construction grâce à la conception de bâtiments de nouvelle génération dans le nuage? Autodesk Forma, un logiciel basé sur le nuage destiné à la planification et à la conception de projets de construction à un stade précoce, aide les équipes de planification et de conception à réaliser des projets numériques. Les capacités de conception, l'analyse prédictive et l'automatisation créent des bases solides pour l'optimisation de la qualité et de la durabilité des projets.
Vous relèverez du(de la) gestionnaire principal(e) de la réussite client. Ce poste est basé à distance à Montréal ou à Toronto.
Présentation du poste
En tant que gestionnaire régional(e) de la réussite des client(e)s pour Autodesk Forma, vous guiderez l'adoption et la rétention réussies de Forma en Amérique du Nord. Vous appliquerez des tactiques de réussite client un à plusieurs et numériques, et collaborerez avec d'autres équipes Autodesk pour vous assurer que le logiciel offre une valeur qui soutient les objectifs de nos clients.
Vous avez l'esprit d'équipe et souhaitez rejoindre une équipe motivée pour pouvoir aider les professionnel(le)s de la conception de bâtiments à concevoir des villes meilleures et plus durables dans le monde entier.
Responsabilités
S'occuper de l'expérience Autodesk Forma des client(e)s en s'appuyant sur une compréhension de la proposition de valeur et des fonctions de Forma ainsi que sur la connaissance du secteur local

Développer et fournir des tactiques d'adoption un à plusieurs pour aider les client(e)s à atteindre leurs objectifs et à tirer parti d'Autodesk Forma

Guider un grand nombre d'engagements de qualité par téléphone, courriel et autres mécanismes avec différents contacts clients afin de maximiser l'impact sur la réussite, la satisfaction et la fidélité des clients dans l'utilisation d'Autodesk Forma

Surveiller les dates de renouvellement et les occasions d'expansion et de croissance, diriger le processus de renouvellement et assurer des renouvellements rapides et réussis grâce à une excellente expérience client

Surveiller les données d'utilisation des client(e)s, les indicateurs de performance et les occasions de croissance et les traduire en stratégies visant à assurer le succès

Assurer la réussite, la satisfaction et la fidélité des client(e)s et des utilisateur(rice)s d'Autodesk Forma en recueillant et en essayant de comprendre leurs commentaires

Stimuler le marché de produits d'Autodesk Forma pour nos client(e)s en étant un porte-parole pour l'organisation des produits et des technologies de Forma et en fournissant des conseils sur les priorités de développement grâce aux commentaires des client(e)s

Collaborer avec d'autres équipes d'Autodesk et d'ailleurs pour soutenir l'adoption évolutive d'Autodesk Forma

Interagir avec les client(e)s des fuseaux horaires de l'Amérique du Nord
Exigences minimales
Plus de 3 ans d'expérience dans des fonctions en contact direct avec les client(e)s (ventes, développement commercial, réussite des client(e)s) à l'aide de logiciels B2B
Compétences souhaitées
Expérience dans le domaine de l'architecture, du génie et de la construction

Maîtrise des logiciels d'engagement/d'analyse client, par exemple SalesForce, Intercom, Mixpanel
Learn More / Plus d'information
About Autodesk / À propos d'Autodesk
Welcome to Autodesk! Amazing things are created every day with our software – from the greenest buildings and cleanest cars to the smartest factories and biggest hit movies. We help innovators turn their ideas into reality, transforming not only how things are made, but what can be made.
We take great pride in our culture here at Autodesk – our Culture Code is at the core of everything we do. Our values and ways of working help our people thrive and realize their potential, which leads to even better outcomes for our customers.
When you're an Autodesker, you can be your whole, authentic self and do meaningful work that helps build a better future for all. Ready to shape the world and your future? Join us!
Bienvenue à Autodesk ! Des choses incroyables sont créées chaque jour avec nos logiciels - des bâtiments les plus écologiques et des voitures les plus propres aux usines les plus intelligentes et aux plus grands films à succès. Nous aidons les innovateurs à transformer leurs idées en réalité, transformant non seulement la façon dont les choses sont faites, mais ce qui peut être fait.
Nous sommes très fiers de notre culture ici chez Autodesk - notre code en matière de culture est au cœur de tout ce que nous faisons. Nos valeurs et nos méthodes de travail aident nos employés à prospérer et à réaliser leur potentiel, ce qui conduit à des résultats encore meilleurs pour nos clients.
Lorsque vous êtes un employé Autodesk, vous pouvez être entier et authentique et effectuer un travail significatif qui aide à construire un avenir meilleur pour tous. Prêt à façonner le monde et votre avenir? Joignez-vous à nous !
Salary transparency / Transparence salariale
Salary is one part of Autodesk's competitive compensation package. Offers are based on the candidate's experience and geographic location. In addition to base salaries, we also have a significant emphasis on discretionary annual cash bonuses, commissions for sales roles, stock or long-term incentive cash grants, and a comprehensive benefits package.
Le salaire est l'un des éléments de l'offre compétitive d'Autodesk. Les offres sont basées sur l'expérience et la situation géographique du candidat. Outre les salaires de base, nous accordons également une grande importance aux primes annuelles discrétionnaires en espèces, aux commissions pour les fonctions de vente, aux actions ou aux primes d'encouragement à long terme en espèces, ainsi qu'à un ensemble complet d'avantages sociaux.
Diversity & Belonging / Diversité et appurtenance
We take pride in cultivating a culture of belonging and an equitable workplace where everyone can thrive. Learn more here: https://www.autodesk.com/company/diversity-and-belonging
Nous sommes fiers de cultiver une culture d'appartenance et un milieu de travail équitable où tout le monde peut s'épanouir. Pour en savoir plus, cliquez ici : https://www.autodesk.com/company/diversity-and-belonging
Are you an existing contractor or consultant with Autodesk?
Êtes-vous un sous-traitant ou un consultant existant d'Autodesk ?
Please search for open jobs and apply internally (not on this external site).
Veuillez rechercher des emplois vacants et postuler à l'interne (pas sur ce site externe).