Territory Account Sales Executive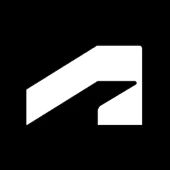 Autodesk
Sales & Business Development
Tokyo, Japan
Posted on Thursday, October 19, 2023
23WD72890
Position overview
Territory Account Sales Executive has responsibility to manage Mid-Market Account in AEC (Architecture, Engineering, Civil Engineering) and grow business by direct led approach. Territory Account Sales Executive is a field sales role that moves Annual Order Value in Midmarket accounts to achieve or overachieve financial and goals. Sales motions include up-selling, add-on sale, and cross-selling. You will work with bothe internal and external team members to help our customers achieve their goals with Autodesk's portfolio. You will be directly reporting to the Director, Territory Sales, AEC. You will work under hybrid working environment.
Responsibilities
Lead sales activity to grow business in MMA
Good pipeline management and accurate forecasting
Accelerate BIM adoption
Help customer to solve their business issue by delivering comprehensive Autodesk solution
Minimum Qualifications
More than 5 years of experience in direct sales
Experience and knowleged in AEC (Architecture, Engineering, Civil Engineering) industry
You have performance oriented mind
Collaborative behavior to work with Territory Sales and Marketing
ポジションの概要
テリトリーアカウントセールスエグゼクティブは、AECのミッドマーケットアカウントを管理し、ダイレクトリードアプローチによってビジネスを成長させる責任を担っています。
担当業務
MMAにおけるビジネス拡大のための営業活動の主導と実行
優れたパイプライン管理と正確な予測
BIMの普及を促進する
包括的なオートデスクソリューションを提供し、お客様のビジネス上の問題解決を支援する。
応募資格
5年以上のダイレクトセールス経験をお持ちの方
パフォーマンス重視のマインドをお持ちの方
優れたコミュニケーションとプレゼンテーションスキル
TSやマーケティングと密接に連携する協調性をお持ちの方
Learn More
About Autodesk
Welcome to Autodesk! Amazing things are created every day with our software – from the greenest buildings and cleanest cars to the smartest factories and biggest hit movies. We help innovators turn their ideas into reality, transforming not only how things are made, but what can be made.
We take great pride in our culture here at Autodesk – our Culture Code is at the core of everything we do. Our values and ways of working help our people thrive and realize their potential, which leads to even better outcomes for our customers.
When you're an Autodesker, you can be your whole, authentic self and do meaningful work that helps build a better future for all. Ready to shape the world and your future? Join us!
Salary transparency
Salary is one part of Autodesk's competitive compensation package. Offers are based on the candidate's experience and geographic location. In addition to base salaries, we also have a significant emphasis on discretionary annual cash bonuses, commissions for sales roles, stock or long-term incentive cash grants, and a comprehensive benefits package.
Diversity & Belonging
We take pride in cultivating a culture of belonging and an equitable workplace where everyone can thrive. Learn more here: https://www.autodesk.com/company/diversity-and-belonging
Are you an existing contractor or consultant with Autodesk?
Please search for open jobs and apply internally (not on this external site).