Product Specialist Sales Executive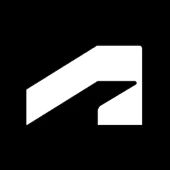 Autodesk
Product, Sales & Business Development
Seoul, South Korea
Posted on Friday, October 27, 2023
23WD73329
Position Overview
Do you have a passion for product design? Are you always on the lookout for ways to do things better? Do you want to work with some of the most creative design teams in the world?
Our customers are constantly challenging the status quo and re-imagining the world we live in. We want to work with our customers to help them succeed, and show others how they can be better.
We're looking for Fusion 360 product specialist to play a pivotal sales & evangelist role in driving excitement, credibility and feedback for an exciting set of next generation industrial and mechanical product design tools.
We're looking for individuals who can identify, build and foster positive and constructive relationships with some of industry's most influential product design & development companies to seek out new, better design and development methodologies and processes, particularly related to the use and adoption of cloud based design tools.
Successful applicants will be able to engage our wider product design community through a wider variety of social media to help clearly articulate, demonstrate and evangelize the benefits of new ways of working and help lead our industry to better understand how to take advantage of new and innovative technologies
As a global leader in 3D design, engineering, and entertainment software, Autodesk helps people imagine, design, and create a better world. Autodesk accelerates better design through an unparalleled depth of experience and a broad portfolio of software to give customers the power to solve their design, business, and environmental challenges
Responsibilities
Identifying, initiating, fostering and supporting select customer engagement
Developing and managing deep relationships with leading influential customers
Actively involved with lead customer product design and development activities
Understand key aspects of our customers' business & development needs, and be able to apply Autodesk technologies to drive improvement
Represent Autodesk, and it's leading customers, through the delivery of articles, presentations, demonstrations
Leverage modern communication channels (blogs, social media etc.) to communicate with our wider design and development community
Deliver feedback to marketing & product development to drive improvements in our offerings
Minimum Qualifications
Exceptional communication and presentation skills to clarify and summarize complex issues for executives, business development leaders, and engineers. You'll need to be a great story-teller and effortlessly adapt your communication style depending on the audience
Strong persuasion, prioritization and relationship building skills are a must. You'll have the ability to handle multiple time-sensitive projects at once, and be at ease leading and influencing cross-functional teams without formal authority
Highly motivated with a mature and positive attitude and a passion for working with design
Creativity, fresh thinking and a willingness to learn
Hands-on experience in social media and online communication
An ability to articulate complex technical and business concepts in simply understood terms
Experience in working in a fast-paced environment with tight deadlines
Strong ability to work on multiple projects with competing priorities
Strong organization and prioritization skills are essential, with the capacity for driving quality (rather than quantity) of activities with our customers
Exceptional written communication skills in English - other languages a plus
Knowledge and familiarity with modern CAD design and engineering tools
Preferred Qualifications
If you have the passion, determination and entrepreneurial mindset to help our customer build the next wave of amazing products this is the job for you!
Bachelors or masters degree in product design or engineering
#LI-KC1
Learn More
About Autodesk
Welcome to Autodesk! Amazing things are created every day with our software – from the greenest buildings and cleanest cars to the smartest factories and biggest hit movies. We help innovators turn their ideas into reality, transforming not only how things are made, but what can be made.
We take great pride in our culture here at Autodesk – our Culture Code is at the core of everything we do. Our values and ways of working help our people thrive and realize their potential, which leads to even better outcomes for our customers.
When you're an Autodesker, you can be your whole, authentic self and do meaningful work that helps build a better future for all. Ready to shape the world and your future? Join us!
Salary transparency
Salary is one part of Autodesk's competitive compensation package. Offers are based on the candidate's experience and geographic location. In addition to base salaries, we also have a significant emphasis on discretionary annual cash bonuses, commissions for sales roles, stock or long-term incentive cash grants, and a comprehensive benefits package.
Diversity & Belonging
We take pride in cultivating a culture of belonging and an equitable workplace where everyone can thrive. Learn more here: https://www.autodesk.com/company/diversity-and-belonging
Are you an existing contractor or consultant with Autodesk?
Please search for open jobs and apply internally (not on this external site).