Business Development Representative (BENELUX)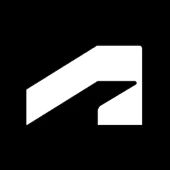 Autodesk
Sales & Business Development
Barcelona, Spain
Posted on Monday, October 30, 2023
23WD73327
Position Overview
We are hiring sales professionals with natural sales instincts and a willingness to support new business. You will be working with Target Account Sales Executives (in the field) to create new business.
Your main tools will be market intelligence provided to you by Autodesk, Social Media, marketing campaigns and most importantly, motivation to search and find new projects within your assigned territory. You will have the freedom to accomplish and implement your own research with the support and engagement from your manager, and exposure to management across EMEA.
You will be measured on the pipeline generation you create per quarter, where you will grow new business ranging from customers transitioning from 2D to 3D software to multi-million Euro projects across EMEA.
You will gain knowledge of the software industry where Autodesk is leading the way and constant and relevant training from our dedicated sales coaches, while having independence and autonomy in managing your own inside business. You will also be exposed to management from all different levels including CEO Level and an incredible office atmosphere.
Responsibilities
Manage and nurture a queue of leads through a process to become sales accepted leads in the Benelux region
Build and nurture a strategic relationship with +100 accounts in the AEC industry
Identify top leads and be the first contact with potential customers
Listen to our prospects' needs and wants, and determine if there is a mutual fit with Autodesk
Collaborate with our sales, marketing, support, operations, and product to streamline application and process efficiency
Follow and update best-practice documentation to promote best practices
Minimum Qualifications
Corporate work experience, prior inside/software sales experience Drive to improve your sales skills through on the job coaching and self-learning
Passion to develop yourself and make your way up the Autodesk ladder
Dutch native, plus fluent English and French language skills or French native, plus fluent English and Dutch
#LI-MM2
Learn More
About Autodesk
Welcome to Autodesk! Amazing things are created every day with our software – from the greenest buildings and cleanest cars to the smartest factories and biggest hit movies. We help innovators turn their ideas into reality, transforming not only how things are made, but what can be made.
We take great pride in our culture here at Autodesk – our Culture Code is at the core of everything we do. Our values and ways of working help our people thrive and realize their potential, which leads to even better outcomes for our customers.
When you're an Autodesker, you can be your whole, authentic self and do meaningful work that helps build a better future for all. Ready to shape the world and your future? Join us!
Salary transparency
Salary is one part of Autodesk's competitive compensation package. Offers are based on the candidate's experience and geographic location. In addition to base salaries, we also have a significant emphasis on discretionary annual cash bonuses, commissions for sales roles, stock or long-term incentive cash grants, and a comprehensive benefits package.
Diversity & Belonging
We take pride in cultivating a culture of belonging and an equitable workplace where everyone can thrive. Learn more here: https://www.autodesk.com/company/diversity-and-belonging
Are you an existing contractor or consultant with Autodesk?
Please search for open jobs and apply internally (not on this external site).