Territory Sales Manager, Media & Entertainment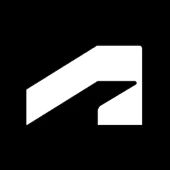 Autodesk
Marketing & Communications, Sales & Business Development
Denver, CO, USA
Posted on Wednesday, November 1, 2023
23WD73292
Position Overview
Do you excel in a team environment? Can you translate sales strategy and goals into concrete relevant steps that your team can accomplish? Can you inspire others to be accountable? If yes, consider leading our Territory Sales Media & Entertainment team. This role leads our Mid-Market and Territory sellers for the TV, Film & Games segments of the Media & Entertainment Industry, consisting of 8-9 sales professionals located throughout the Americas. You will reside in Denver, CO.
Responsibilities
You will increase revenue growth by managing important programs and sales performance for the Media & Entertainment Territory sales organization:

Report to the Senior Director, Head of AMER Inside Sales

Lead the activities of team, including hiring, developing talent, team culture and performance management in a SaaS environment

Instill a culture of sales discipline and learning by sharing best practices, strategizing on opportunities and aligning on tactics to ensure success of the reps

Assist reps with customer meetings

Collaborate with Partner Managers, Industry Strategy, Marketing, Technical Sales and multiple Guilds to foster relationships and alignment

Chart and deliver accurate forecasting and pipeline management

Collaborate with internal Sales Operations and other partners on insights

Collaborate with Marketing & Channel teams to create campaigns

Collaborate with other internal organizations and coordinate other departments

Direct team with corporate goals and use SMART goals

Encourage creativity by exchanging new ideas to improve operation and efficiency within sales and the supporting organizations

Ensure CRM tools and Autodesk methodologies are used to process and track opportunities

Identify and make recommendations for improvement in sales productivity

Understand Salesforce.com, Excel (can maintain complex spreadsheets), and other important customer data and business intelligence tools including Salesforce and Gong

Report on team and individual results: pipeline, conversion rates, and quarterly performance

Deliver Quarterly Business Reviews and Quarter Business Previews

Understand SaaS model and Media & Entertainment industry
Minimum Qualifications
6+ Years sales experience in quota carrying sales (individual contributor role)- with documented sustained success

6+ Years Management experience (people management) with full quota-carrying closing teams

Previous Sales Management responsibility in technology sales environment

Sales Management Experience must have included performance management

MUST have Previous experience using Salesforce.com and have proficiency with Salesforce.com advanced reporting

Previous project management experience- resulting in driving operational efficiencies imperative

Transparent style-and a willingness to explain difficult issues; ability to think quickly

Demonstrated change management

Previous experience forecasting business against targeted budgets

Ability to work independently- and also in a structured, disciplined sales environment

Some (20%) travel for internal and external meetings required
Preferred Qualifications
Education Level: Bachelor's Degree-4 year College/University degree or equivalent experience

Field of Study: Information Technology, Engineering, Business, Sales/Marketing, or similar

Formal training in consultative sales techniques; Experience with some sales methodology (TAS) and CRM solution is advantageous
Ideal Candidate
A Leader

A Coach - You love to develop talent

Transparent and Collaborative – We share information and best practices to ensure each other's success across teams

Flexible - when the need arises you can shift from strategic to tactical and lend a hand on customer calls

Inclusive - we believe everyone should be seen and heard

We promote a culture of courage and speaking your mind

You have a sense of humor- we have a good time here

Team Player – we believe that in helping one another be successful, we're all more successful

Mindful to set a positive tone for your team while managing clear expectations

Disciplined and organized person who will work collaboratively across many organizations to strategize and develop synergistic processes to build and close sales opportunities

Data driven with decision-making

Accountable – you're a get-it-done person and you inspire that culture with your team

Ego-free. There's not much room for big ego's here at Autodesk. Our culture is defined by our people. It's why we constantly feature at the top of many great place to work awards
#LI-SV1
About Autodesk
Welcome to Autodesk! Amazing things are created every day with our software – from the greenest buildings and cleanest cars to the smartest factories and biggest hit movies. We help innovators turn their ideas into reality, transforming not only how things are made, but what can be made.
We take great pride in our culture here at Autodesk – our Culture Code is at the core of everything we do. Our values and ways of working help our people thrive and realize their potential, which leads to even better outcomes for our customers.
When you're an Autodesker, you can be your whole, authentic self and do meaningful work that helps build a better future for all. Ready to shape the world and your future? Join us!
Benefits
From health and financial benefits to time away and everyday wellness, we give Autodeskers the best, so they can do their best work. Learn more about our benefits in the U.S. by visiting https://benefits.autodesk.com/
Salary is one part of Autodesk's competitive compensation package. For U.S.-based sales roles, we expect a starting On-Target Earnings (OTE) between $200,800 and $290,620. OTE is comprised of base salary plus commission target for sales roles. Offers are based on the candidate's experience and geographic location and may exceed this range. In addition to base salaries and/or OTE for sales roles, we also have a significant emphasis on annual cash bonuses, stock grants, and a comprehensive benefits package.
Sales Careers
Working in sales at Autodesk allows you to build meaningful relationships with customers while growing your career. Join us and help make a better, more sustainable world. Learn more here: https://www.autodesk.com/careers/sales
Equal Employment Opportunity
At Autodesk, we're building a diverse workplace and an inclusive culture to give more people the chance to imagine, design, and make a better world. Autodesk is proud to be an equal opportunity employer and considers all qualified applicants for employment without regard to race, color, religion, age, sex, sexual orientation, gender, gender identity, national origin, disability, veteran status or any other legally protected characteristic. We also consider for employment all qualified applicants regardless of criminal histories, consistent with applicable law.
Diversity & Belonging
We take pride in cultivating a culture of belonging and an equitable workplace where everyone can thrive. Learn more here: https://www.autodesk.com/company/diversity-and-belonging
Are you an existing contractor or consultant with Autodesk?
Please search for open jobs and apply internally (not on this external site).