Customer Success Manager, Construction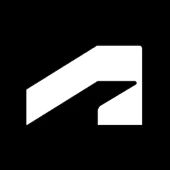 Autodesk
Customer Service, Sales & Business Development
Remote · India
Posted on Friday, November 3, 2023
23WD73417
Position Overview
Autodesk has reimagined the construction business for the digital age, helping companies address the most important challenges they face today while preparing for new ways of working in the future. The Autodesk Construction Solutions (ACS) portfolio connects the office, trailer and field. This enables customers to move through each phase of the construction lifecycle from design and preconstruction to construction, turnover and operations, with the best Autodesk Construction Cloud solutions. General contractors, subcontractors, and owners around the world rely on ACS to win more work, enhance collaboration, speed up decision-making, reduce risk, and improve overall project outcomes.
Incentives and Benefits
Career Growth Programs
Employee Stock Purchase Plan
Flexible remote work policy
Responsibilities
Autodesk Construction Solutions (ACS) is looking for a Customer Success Manager to retain and expand our construction customers
The Customer Success Manager enables adoption of our cloud solutions and helping our customers fulfil their desired outcomes
You will be a trusted, strategic partner to your assigned customers and build lasting, meaningful relationships
Reporting to the Regional Manager of Customer Success, you will develop a network within each customer, align with their goals and maximize the value of ACS workflows to the customer
You will be the main driver for product adoption and collaborate with ACS Sales teams to help close account expansion opportunities
You will lead the digital expansion of your customers with experience with technology and the construction industry
Minimum Qualifications
At least 3 years' experience in a customer-facing, B2B role
Experience in the Architecture, Engineering and Construction Industry, OR
Experience in Customer Success, Account Management or a client facing role
Ability to travel up to 30% of your time
Intellectual curiosity with the horsepower to understand one of the largest, most complex industries out there (construction)
Excellent written and verbal communication skills
Multitasker and manage time effectively
Process-driven and organized
Adaptable and problem solver
Hard working, have a record of accomplishment, and demonstrated drive for achievement
Preferred Qualifications
Previous experience in the Construction Industry - (i.e. Project Manager, VDC Manager, Superintendent, Project Engineer, Foreman)
Advanced knowledge of AEC workflows and awareness of BIM solutions focused on Construction
Extremely beneficial would be detailed understanding of our ACS Solutions (BIM 360, Plangrid, Assemble, Autodesk Construction Cloud) or similar CDE and Construction/Project Management solutions
The Ideal Candidate
You are familiar with the direction and strategy of Autodesk to become the leading construction platform company.
You enjoy discussing and driving digitization and digitalization of our customers and the AEC industry as a whole.
You will onboard new construction customers with a focus on accelerating their time to value and helping them achieve their positive business outcomes
In order to achieve those positive goals, you will seek areas to expand solution adoption, and recommend best practices to improve their post-purchase utilization
You are comfortable exceeding target goals by maintaining a high customer retention rate, coordinating with ACS sales to ensure on-time renewals, and identifying expansion opportunities
You will hold regular check-in calls, executive business reviews, webinars, and mentoring sessions with customers
You will collect product feedback from customers and contribute to product roadmap discussions
You will track account health to identify churn risk and work proactively to eliminate that risk
You will drive product usage and adoption of the Autodesk Construction Cloud (ACC)
You will develop a trusted advisor relationship with your customers and serve as an advocate for customer needs within the Autodesk Construction Solutions (ACS) team
You are comfortable proposing and building processes that will allow our organization to scale, and collaborate with numerous stakeholders and teams, both internally and externally.
You will act as an ACS evangelist while identifying industry positive business outcomes, required capabilities, and finding relevant forums to increase awareness of ACS services
#ACSCareers
#LI-SV2
Learn More
About Autodesk
Welcome to Autodesk! Amazing things are created every day with our software – from the greenest buildings and cleanest cars to the smartest factories and biggest hit movies. We help innovators turn their ideas into reality, transforming not only how things are made, but what can be made.
We take great pride in our culture here at Autodesk – our Culture Code is at the core of everything we do. Our values and ways of working help our people thrive and realize their potential, which leads to even better outcomes for our customers.
When you're an Autodesker, you can be your whole, authentic self and do meaningful work that helps build a better future for all. Ready to shape the world and your future? Join us!
Salary transparency
Salary is one part of Autodesk's competitive compensation package. Offers are based on the candidate's experience and geographic location. In addition to base salaries, we also have a significant emphasis on discretionary annual cash bonuses, commissions for sales roles, stock or long-term incentive cash grants, and a comprehensive benefits package.
Diversity & Belonging
We take pride in cultivating a culture of belonging and an equitable workplace where everyone can thrive. Learn more here: https://www.autodesk.com/company/diversity-and-belonging
Are you an existing contractor or consultant with Autodesk?
Please search for open jobs and apply internally (not on this external site).