License Compliance Inside Sales Rep - ME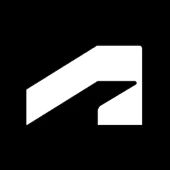 Autodesk
Legal, Sales & Business Development
Amman, Jordan
Posted on Tuesday, November 7, 2023
23WD73444
Position Overview
As a License Compliance Inside Sales Representative you will work through a large volume of License Compliance leads and opportunities to close out. You will work with Autodesk sales teams (TSR teams), channel partners, legal, and other members of the License Compliance team on compliance matters. The License Compliance Inside Sales Representatives primary activity is discussing the (potential) compliance matter with customers, users and ensuring this leads to a commercial resolution.
A License Compliance Inside Sales Representative drives a high level of customer compliance engagements whether warning letters or audit activities, resolving compliance matters while retaining customers. You will also be responsible for meeting and forecasting quarterly and annual License Compliance sales goals within your territory.
Job's Workplace type is hybrid
You will report to the License Compliance Senior Manager, Middle East and Africa
Responsibilities
Work through a large volume of license compliance leads speaking with customers to uncover the compliance issues, ensure customer understands the Intellectual Property or contractual violation at hand, negotiate a resolution and timeline and agree on a commercial closure
Communicate directly with customers to negotiate a license compliance settlement value and timeline for purchase
Initiate warning letters or audit requests with Autodesk customers and lead customer through the audit process
Present audit findings to customers and negotiates on the resolution
Use Autodesk License Compliance analytics tools and databases to investigate License Compliance prospects
Engage customers at the CXO level to gain their cooperation and participation in License Compliance warning letter or audit process
Unpopular results and messages and handle impassioned discussions and negotiations around non-compliance matters
Reduce complex pushback by customers regarding the compliance situation
Use Salesforce.com to track all leads, opportunities, activities and results following global License Compliance guidelines for closed loop tracking
Use lead tracking tools to forecast compliance sales. Use Autodesk customer self-audit process document, targeted account selling, Situational Negotiation Skills and forecasting guidelines to categorize leads according to quality of the lead; forecast against plans and targets
Assist Value Added Resellers in providing customer quotes to satisfy compliance purchases, proposals, order forms and product information
Work with Territory Sales for cross-selling or up-selling
Maintain basic knowledge of Autodesk products, competition and industry trends along with understanding project delivery methods
Establish collaborative relationships with territory sales teams engaging them with compliance customers to assemble alternate proposals to resolve compliance issues
Minimum Qualifications
Experience and comfort with communicating and negotiating at executive level
At least 2 years of Inside Sales experience
Successful track record in Software Sales
A previous experience in License compliance
Understanding of software licensing models, license agreements and contracts
Proficient in using different CRM tools (i.e. Salesforce.com, Siebel)
Business English
#LI-IS1
Learn More
About Autodesk
Welcome to Autodesk! Amazing things are created every day with our software – from the greenest buildings and cleanest cars to the smartest factories and biggest hit movies. We help innovators turn their ideas into reality, transforming not only how things are made, but what can be made.
We take great pride in our culture here at Autodesk – our Culture Code is at the core of everything we do. Our values and ways of working help our people thrive and realize their potential, which leads to even better outcomes for our customers.
When you're an Autodesker, you can be your whole, authentic self and do meaningful work that helps build a better future for all. Ready to shape the world and your future? Join us!
Salary transparency
Salary is one part of Autodesk's competitive compensation package. Offers are based on the candidate's experience and geographic location. In addition to base salaries, we also have a significant emphasis on discretionary annual cash bonuses, commissions for sales roles, stock or long-term incentive cash grants, and a comprehensive benefits package.
Diversity & Belonging
We take pride in cultivating a culture of belonging and an equitable workplace where everyone can thrive. Learn more here: https://www.autodesk.com/company/diversity-and-belonging
Are you an existing contractor or consultant with Autodesk?
Please search for open jobs and apply internally (not on this external site).