Territory Account Sales Executive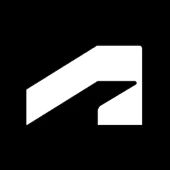 Autodesk
Sales & Business Development
Shanghai, China
Posted on Monday, November 20, 2023
23WD73772
This is NOT an open position. Please submit your CV here for future consideration.
With Autodesk software, you have the power to Make Anything. The future of making is here, bringing with it radical changes in the way things are designed, made, and experienced; disrupting every industry including architecture, engineering, construction; manufacturing; and media and entertainment. With the right knowledge and tools, this disruption is your opportunity. Our software is used by everyone - from design professionals, engineers and architects to digital scientists, students, and hobbyists. We constantly explore new ways to integrate all dimensions of diversity across our employees, customers, partners, and communities. Our goal is to expand opportunities for anyone to imagine, design, and make a better world.
The Territory Account Sales Executive is responsible for expanding new business and renewals in key accounts to meet/exceed financial and business objectives. This job is assigned a sales quota and performance is measured by meeting or exceeding quarterly and annual targets by up-selling, add-on sale, and cross-selling. This position reports to an Industry Sales Manager and will work closely with our Inside Sales Team, Autodesk Channel Partners, and Autodesk Field Sales.
Responsibilities
Manage the full sales cycle, usually in complex deals, selling the entire portfolio of products and services into a defined set of major accounts.

Create strategic, effective and actionable account plans that define a clear growth strategy and a solid action plan across and within the covered accounts.

Develop and manage a healthy and predictable sales pipeline that meets or exceeds quota expectations.

Develop and close opportunities by ensuring that a virtual team which consists of both internal and external resources is well-organized and leveraged around accounts and opportunities.

Ensure that customers deploy the solutions acquired by working with team members on deployment plans and customer adoption of these plans.
Minimum Qualifications
5+ years of proven sales experience account-oriented in manufacturing, high tech, or related industries, at least 3+ years in the field of application software products and services

Extensive experience working in dynamic "virtual" account teams- inside sales, technical specialists, services, partners, and leading these teams towards a common vision/strategy for each account.

Preference will be given to candidates who can demonstrate knowledge of the business drivers within a variety of vertical industry markets.

An understanding of Autodesk technologies and related industries would be a distinct advantage.

Excellent verbal and written communication skills

Must be a self-starter, able to work independently and as part of a team.

Requires strong negotiating, influencing and interpersonal skills.
Learn More
About Autodesk
Welcome to Autodesk! Amazing things are created every day with our software – from the greenest buildings and cleanest cars to the smartest factories and biggest hit movies. We help innovators turn their ideas into reality, transforming not only how things are made, but what can be made.
We take great pride in our culture here at Autodesk – our Culture Code is at the core of everything we do. Our values and ways of working help our people thrive and realize their potential, which leads to even better outcomes for our customers.
When you're an Autodesker, you can be your whole, authentic self and do meaningful work that helps build a better future for all. Ready to shape the world and your future? Join us!
Salary transparency
Salary is one part of Autodesk's competitive compensation package. Offers are based on the candidate's experience and geographic location. In addition to base salaries, we also have a significant emphasis on discretionary annual cash bonuses, commissions for sales roles, stock or long-term incentive cash grants, and a comprehensive benefits package.
Sales Careers
Working in sales at Autodesk allows you to build meaningful relationships with customers while growing your career. Join us and help make a better, more sustainable world. Learn more here: https://www.autodesk.com/careers/sales
Diversity & Belonging
We take pride in cultivating a culture of belonging and an equitable workplace where everyone can thrive. Learn more here: https://www.autodesk.com/company/diversity-and-belonging
Are you an existing contractor or consultant with Autodesk?
Please search for open jobs and apply internally (not on this external site).