EMEA (Senior) Sales Enablement Manager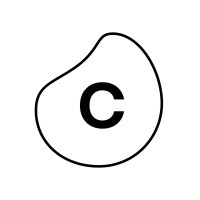 Celonis
Sales & Business Development
Madrid, Spain
Posted on Tuesday, November 14, 2023
We're Celonis, the global leader in execution management and process mining technology, and one of the 50 most valuable private companies in the world. We believe that every company can unlock its full execution capacity - and for that, we need you to join us.
The Team:
You will join the Global Sales Enablement team, a strategic business partner function that empowers internal Sales Celonauts to acquire role-specific knowledge and develop the skills to drive business growth and close deals effectively. We do that through innovative programs, actionable data insights, and a consultative approach that fosters a growth mindset. You will report directly to the Director of Global Sales Enablement.
The Role:
As the EMEA (Senior) Sales Enablement Manager, you will will work closely with our EMEA account executives and sales leadership, EMEA sales operations as well as other enablement stakeholders and team members in order to equip the EMEA AE workforce with the knowledge, content, tooling, and skill development they need to be successful.
This includes the design and delivery of our onboarding, continuous skill up enablement, certification and coaching for in-seat EMEA Account Executives.
Based on business needs you will have a focus on "hunting" or "farming" AEs.
You will be the main Enablement point of contact for the regional sales workforce coaching them in their success. Leveraging this partnership you will ensure that Celonis sales enablement programs are adopted and successful driving sales productivity.
The work you'll do:
Partner with the EMEA VPs, Sales Directors and Regional Strat & Ops org to identify and align on general and targeted developmental needs, through a regular cadence. Identify meaningful business impact and success metrics that will be used to measure enablement impact.
Scope and create regional-targeted enablement/skill up plans that will complement the global enablement process, including content creation and content delivery.
Welcome and support the EMEA New Hires during the Onboarding journey and support the design and delivery of the Celonis AE onboarding program.
Support sales directors in sales and deal coaching to account executives.
Communicate enablement initiatives regionally, having a detailed understanding of the global and regional enablement efforts.
Collaborate in the Sales Enablement Governance, based on the different enablement functions calendars, including the creation and prioritization of the Global / Regional AEs Enablement Plan and Execution.
Curate and develop global and regional sales enablement content levaraging the enablement team's tech stack. Setup programs using a Sales Enablement platform.
Stay current on the Celonis product, use cases, and value proposition to know what "good" looks like and align the enablement accordingly.
Take a data-based approach in conjunction with the GTM Ops team and Enablement Analytics team, reviewing, measuring, and evaluating enablement impact in the region in order to foster a continuous improvement philosophy.
Support the planning and delivery of sales and ecosystem enablement plans for strategic events like Kick Off, World Tour, and Celosphere.
Contribute to any other Academy / Sales Enablement team projects as required (scope, definition, execution, content creation, and delivery).
Report on regional programs and project performance.
The qualifications you need:
Hold a Bachelor's degree in Business, Sales, Marketing, or a related field; an MBA or advanced degree is a plus preferred.
Minimum 3 years of experience in software sales within the sales industry and ideally have led a sales team. Experience in Celonis GTM is a plus.
Good experience with the most common Sales Celonis sales tools: Salesforce, Salesloft, Linkedin Sales Navigator, Cognis, Rigthbound and Zoominfo.
Have ideally already gained experience working with Sales Enablement Platforms.
Are a clear and frequent communicator, have excellent presentation skills, and the ability to gain buy-in and alignment.
Have working knowledge of adult training technology and methodologies; demonstrable experience with sales enablement concepts, practices, and procedures.
Are independent, outcome, and goal-oriented, aligned to deliver towards and exceed defined timelines through disciplined execution. Be able to collaborate with other team members and Celonauts to find a way when a blocker is detected. Having project management skills is an advantage.
Are fluent in written and spoken English, other languages like German, Spanish, French, or Italian are an advantage.
Experience working in high velocity, high growth, high pace, and changing priorities environments.
What Celonis can offer you:
The unique opportunity to work within a new category of technology, Execution Management
Investment in your personal growth and skill development (clear career paths, internal mobility opportunities, L&D platform, mentorships, and more)
Great compensation and benefits packages (equity (restricted stock units), life insurance, time off, generous leave for new parents from day one, and more). For intern and working student benefits, click here
Physical and mental well-being support (subsidized gym membership, access to counselling, virtual events on well-being topics, and more)
A global and growing team of Celonauts from diverse backgrounds to learn from and work with
An open-minded culture with innovative, autonomous teams
Business Resource Groups to help you feel connected, valued and seen (Black@Celonis, Women@Celonis, Parents@Celonis, Pride@Celonis, Resilience@Celonis, and more)
A clear set of company values that guide everything we do: Live for Customer Value, The Best Team Wins, We Own It, and Earth Is Our Future
About Us
Celonis enables customers to optimize their business processes. Powered by its leading process mining technology, Celonis provides a unique set of capabilities for business executives and users to continuously find improvement opportunities within and across processes, and execute targeted actions to rapidly enhance process performance. This optimization yields immediate cash impact, radically improves customer experience, and reduces carbon emissions. Celonis has thousands of implementations with global customers and is headquartered in Munich, Germany and New York City, USA with more than 20 offices worldwide.
Celonis is an equal opportunity employer. We celebrate diversity and are committed to creating an inclusive environment and equal opportunity in all aspects of employment. We will not tolerate any unlawful discrimination or harassment of any kind. We make all employment decisions without regard to race/ethnicity, color, sex, pregnancy, age, sexual orientation, gender identity or expression, transgender status, national origin, citizenship status, religion, physical or mental disability, veteran status, or any other factor protected by applicable anti-discrimination laws. As a US federal contractor, we are committed to the principles of affirmative action in accordance with applicable laws and regulations. Different makes us better.