Customer Success Engineer (Scale)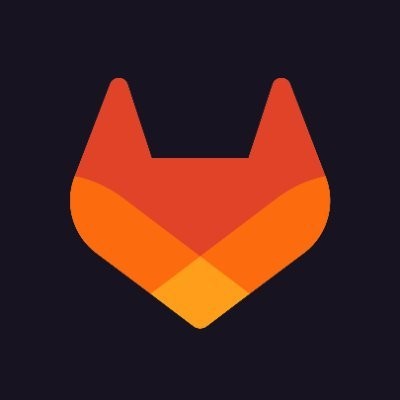 GitLab
Customer Service, Sales & Business Development
United States · Remote
Posted on Tuesday, August 15, 2023
We are currently hiring a Customer Success Engineer for our Scale team in North America. The Customer Success Management team focuses on the themes of align, enable, and expand. We align with customers' desired business outcomes, enable them on their existing use cases, and work with them to expand into additional use cases, ensuring ongoing and ever-improving customer return-on-investment.
Additionally, our team serves as liaisons between the customer and the GitLab ecosystem, streamlining collaboration with Product Management, Engineering, Sales, Professional Services, and others. More information can be found in the CSM handbook.
What you'll do
Develop and deliver scale programs to drive product adoption, expansion, and customer engagement through webinars, digital content, and cohort engagement approaches (e.g., workshops, office hours, etc.)
Collaborate across a number of other teams to drive effective customer programs (digital editor, CSM team, digital campaign manager, marketing, growth)
Understand the nuances of digital relationships and automated engagements and architects positive customer experiences to ensure the customer feels valued while obtaining value from the GitLab platform
Utilize automation and digital engagements, isolating some customers for reach-outs based on product usage data insights coupled with the customer's point in their lifecycle
Create blanket contact campaigns of monthly or quarterly e-newsletters, data triggered email campaigns, on-demand training and guidance
Drive feature adoption through targeted on-going training of customers via webinars and campaigns
Leverage engagement and digital metrics to create and improve enablement content in alignment with customer journey
Analyze product usage data to determine prioritization of customer reach-outs and activities
Create fun and engaging training resources that scale
Build engagement playbooks and reach out to customers with a relentless focus on quick solutions and positive outcomes
Work with CS and sales leadership on creating and executing upon scalable save plays for at-risk customers
Organize product-centric office hours where customers can troubleshoot with a technical representative
What you'll bring
Experience with a GitLab use case (SCM, CI, CD, DevSecOps, Agile Planning) to provide in-depth customer guidance and enablement
Proficiency using DevSecOps tools or highly technical tooling in adjacent fields
Specialization in GitLab use cases to provide in-depth guidance and enablement to customers of all sizes, including large enterprise organizations
Technical experience in development or systems engineering
Demonstrated capacity to clearly and concisely communicate about complex technical, architectural, and/or organizational problems and propose thorough iterative solutions
Have demonstrated the ability to become a trusted technical advisor to customer and business leaders
Exceptional verbal, presentation, and written communication skills
Excellent time management and ability to work with several different teams at any given time
Alignment with GitLab values and ability to work in accordance with those values
Ability to travel if needed and comply with the company's travel policy
How GitLab will support you
Hiring Process
Candidates for this position can expect the hiring process to follow the order below. Please keep in mind that candidates can be declined from the position at any stage of the process. To learn more about someone who may be conducting the interview, find their job title on our team page.
Recruiter Screening
Qualified candidates will be invited to schedule a 30 minute screening call with one of our Global Recruiters.
Hiring Manager Interview
The hiring manager interview is the first of the interviews with the Customer Success Manager team. This interview is with the manager of the team the candidate is applying to join. It is a 45 minute interview.
Panel Interview
The panel interview consists of several members of the Customer Success team. It typically includes the hiring manager and 1-2 other team members. This is a 90 minute interview, with the following format:
Presentation based on the guidance provided ahead of the interview by the recruiter
General discussion and questions from the panel
Executive Interview
Conducted by the VP of Customer Success Management, this is a discussion with the candidate as a final assessment interview to evaluate the candidate's suitability for the role. This is a 30 minute interview.
Reference and Background Check
Once the candidate has successfully completed all interview stages with positive recommendations at each stage, GitLab will complete reference checks and a background check.
---
The base salary range for this role's listed level is currently for residents of listed locations only. Grade level and salary ranges are determined through interviews and a review of education, experience, knowledge, skills, abilities of the applicant, equity with other team members, and alignment with market data. See more information on our
benefits
and
equity
. Sales roles are also eligible for incentive pay targeted at up to 100% of the offered base salary.
Colorado/Washington pay range
California/New York/New Jersey pay range
---
Country Hiring Guidelines: GitLab hires new team members in countries around the world. All of our roles are remote, however some roles may carry specific location-based eligibility requirements. Our Talent Acquisition team can help answer any questions about location after starting the recruiting process.
Privacy Policy: Please review our Recruitment Privacy Policy. Your privacy is important to us.
GitLab is proud to be an equal opportunity workplace and is an affirmative action employer. GitLab's policies and practices relating to recruitment, employment, career development and advancement, promotion, and retirement are based solely on merit, regardless of race, color, religion, ancestry, sex (including pregnancy, lactation, sexual orientation, gender identity, or gender expression), national origin, age, citizenship, marital status, mental or physical disability, genetic information (including family medical history), discharge status from the military, protected veteran status (which includes disabled veterans, recently separated veterans, active duty wartime or campaign badge veterans, and Armed Forces service medal veterans), or any other basis protected by law. GitLab will not tolerate discrimination or harassment based on any of these characteristics. See also GitLab's EEO Policy and EEO is the Law. If you have a disability or special need that requires accommodation, please let us know during the recruiting process.