Customer Success Manager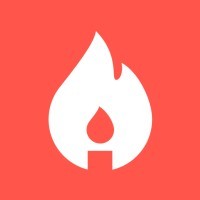 incident.io
Administration
New York, NY, USA
Posted on Wednesday, February 8, 2023
About incident.io
Global technology companies use incident.io to empower teams to run incidents from start to finish, by getting the right people involved in real-time on Slack.
Our platform integrates with tools you already use, with intuitive workflows and guiding actions to support your team through tough situations. Auto-generated timelines and post-mortems eliminate busy work and focuses effort on high impact work.
Rapidly fix and learn from incidents, so you can build more resilient products.
The Team
We're building incident.io for our customers and with our customers. A big part of that relies on the relationships we build and maintain over their lifetime with us.
We're assembling a fantastic team of process-minded Customer Success people, across London and New York, that are passionate about customers, product and startup growth.
You'll have unique insights into the product roadmap, upcoming releases and ideas which you'll use to help our customers get the most out of incident.io.
What you'll be doing:
Working directly with our customers to understand their challenges and how our product can help.
Acting as the first point of contact for our customers, for onboarding and when they need support and to ensure they keep pace with new product developments as we ship them.
Helping build the processes and supporting materials that make the whole experience effortless and delightful, including: product demos, training, videos and documentation.
Being the voice of the customer in team meetings, providing insights and feedback to product, engineering, sales, marketing and the Founders.
This role could be ideal for you if you:
Have experience working in a Customer Success position within a fast-paced start up environment.
Are energized by building relationships, learning how organizations work and take delight in solving customer problems.
Enjoy working with engineering teams to relay support requests, provide information to help debug issues and can relay simplified details back to customers.
Are highly organized and able to juggle multiple ongoing work streams, projects and conversations at once.
Posses excellent written and verbal communication skills, and can adapt them depending on the situation.
Our commitment to diversity
We embrace diversity at
incident.io
, and believe in creating supportive and inclusive environments where all of our employees can succeed. To build a product that's loved by everyone, we need a team with all kinds of different perspectives, experiences, and backgrounds. That's why we're committed to hiring people regardless of race, religion, colour, national origin, sex (including pregnancy, childbirth, and related medical conditions), sexual orientation, gender identity, age, neurodiversity status, disability status, or otherwise.
Got a question?