Lead Solutions Consultant (Manager), EMEA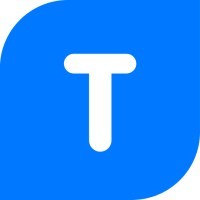 Templafy
Copenhagen, Denmark
Posted on Wednesday, March 15, 2023
Templafy is the next gen document generation platform that automates all document creation across organizations. Our platform eliminates manual document work allowing companies to drive governance, efficiency and ultimately business results. Templafy supports millions of users and enables over 800 enterprise customers such as KPMG, IKEA, BDO and more.

Founded in Copenhagen, Denmark, in 2014, Templafy's success is built by our 60+ employee nationalities found at offices around the world. We believe when people feel they belong, have a voice, and feel heard, they are happier and perform better, and that way, everyone wins. Our innovation, diversity, and unique product have raised over 200 million in funding from Insight Venture Partners, Seed Capital, Dawn Capital, Damgaard Company and Golub Capital.

What we're looking for:
We are looking for a manager for our newly formed team of Solutions Consultants in EMEA. The team consists of 5 individuals, formerly Pre-sales and Post-sales Engineers, and has been established to provide technical expertise throughout the customer life cycle - from prospects to upsell opportunities with existing customers. The ideal candidate is a hands-on people leader with a strategic mindset and a proven history of value based selling and previous achievement growing and leading an international team.
As a lead, you will ensure a smooth transition into the new role and build a team of trusted technical advisors that define innovative technical solutions for client stakeholders and provide proof points from custom product demonstrations to POC's, to owning the dialogue with the prospect's technical team. As a people leader you show accountability and strategic initiative for your team and are enthusiastic about the achievement of each team member.

About the Team
Costumer Solutions and Implementations is a global team responsible for solution structure/demo, implementation, tech advisory and consulting. The division consists of an EMEA Solutions Consultant team, a North America Solutions Consultant team, a Global Implementation Management team, and a team of Solution Architects. As a Manager of the Solutions Consultants EMEA team you will play an integral role in the EMEA region and will work closely with leaders and colleagues from the Customer Success Management team, Account Management team and Account Executive team.

Responsibilities:
• Be a proactive and hands-on mentor that challenges the team to grow.
• Provide continuous feedback to the team and support on opportunities with your commercial and technical expertise, for example in technical qualification, Pocs, and RFPs.
• Own key metrics for the EMEA region such as PoC success rate and win-rate conversions.
• Define and strengthen collaboration with internal teams such as Customer success managers, Account Executives and Account Managers.
• Be an advocate for our mission of eliminating manual document work and represent your team's efforts in QBRs and larger company events.
• Support the team and department with feedback loops to Product and Engineering.
• Own internal initiatives such as upskilling, collecting proof-points, sharing best practices etc.

Requirements:
• Academic background in Engineering, Software, or an interdisciplinary field or equivalent experience.
• 5+ years of experience in Solution selling e.g., as a Sales Engineer, Consultant or Architect and at least 2+ years of managing and directing a team.
• Demonstrated success working with large global enterprises and understanding of the decision and buying process.
• Understanding and ability to navigate the enterprise architecture and application landscape.
• Strong customer relationship and people skills.
• Effective verbal communication and presentation skills.
• Project management and change management skills.
• Value based selling methods and motions e.g., Command of the Message and opportunity qualification processes such as MEDDPICC.

Employee Benefits:
• Employee equity program
• Private health insurance
• Company lunch contribution
• Language (Danish) courses
• Phone and broadband covered by company
• Centrally located office – easy access to public transportation
• Company events and team activities
• Flexible work environment

We interact freely across teams and are dedicated to building a strong company culture with an emphasis on career development and plenty of social events.
Templafy is a workplace of belongingness. To us this means that you have a voice, you dare to speak up, and your voice is heard. We focus on offering an environment that allows all employees to feel that they belong regardless of race, color, ancestry, religion, gender, gender identity, genetic information, parental or pregnancy status, national origin, sexual orientation, age, citizenship, marital status, disability, or other status.