Senior Customer Success Manager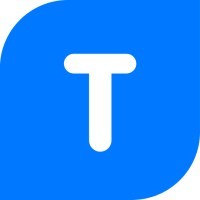 Templafy
Customer Service, Sales & Business Development
Copenhagen, Denmark
Posted on Tuesday, August 29, 2023
About us:
Templafy is the next gen document generation platform that automates all document creation across organizations. Our platform eliminates manual document work allowing companies to drive governance, efficiency and ultimately business results. Templafy supports millions of users and enables over 800 enterprise customers such as KPMG, IKEA, BDO and more.
Founded in Copenhagen, Denmark, in 2014, Templafy's success is built by our 60+ employee nationalities found at offices around the world. We believe when people feel they belong, have a voice, and feel heard, they are happier and perform better, and that way, everyone wins. Our innovation, diversity, and unique product have raised over 200 million in funding from Insight Venture Partners, Seed Capital, Dawn Capital, Damgaard Company and Golub Capital.
About The Role
As a Senior Customer Success Manager (Sr CSM), you will be at the forefront of the customer journey, guiding and advising our enterprise customers enabling them to achieve their desired outcomes. You will manage an international book of accounts with customers in different stages:
You will support new customers with their Templafy implementation in a consultative and prescriptive approach. This involves sharing best practices, supporting the development of change management strategies, helping to remove blockers to improve time to value and work towards a successful launch and adoption of the product.

For customers that are 'live' with Templafy you will, together with the wider customer organization, work to ensure that customers receive an exceptional customer experience. Your role is to drive engagement and adoption and you will have access to a variety of data points to help prioritize and plan your customer interactions. Your task is to confirm value delivery, identify and establish new use cases and champions, provide information about new and unused product features that unlock renewal- and growth opportunities.
You will be part of a global CS team that thrives on teamwork and celebrating wins together. As a Sr CSM, you will support the team's development by sharing best practices and identifying and delivering on optimization initiatives of existing processes, systems, and playbooks.
If you are motivated by the opportunity to work with enterprise customers, is genuinely curious and enjoy finding solutions to business pains, have experience with software deployment and engagement and want to be part of a high growth company and collaborative team, we would be excited to speak with you!
Responsibilities
Manage 20-30 enterprise customers throughout the entire customer journey with a deep understanding of their motivations, business drivers, strategic goals, milestones, and desired outcomes.

Quickly establish rapport and build relationships across all levels within a customer organization, including admins, content & process owners, IT contacts, and decision makers (CXO).

Work closely and collaboratively with cross functional teams across Product, Account Management, Support, Customer Solutions and Implementations, external partners, etc. bringing them into the customer conversations as needed.

Become a product expert, advising your customers on how to best leverage our platform via best practices for specific workflows, use cases, learnings from other customers etc.

Collect feedback from customers on how we can improve the platform and share information about product releases.

Develop and carry out detailed project plans to increase customer engagement and value realization which unlock growth and customer advocacy initiatives.

Analyze customer usage trends and qualitative context to formulate hypothesis to articulate and demonstrate value to executive stakeholders.

Advocate for customer centricity and represent the voice of the customer to the wider Templafy organization.

Overcome obstacles and challenges independently and as part of the CS team. Solve problems for your customers, the team, and the company as we continue to grow.
Key KPIs
Requirements
5-7+ years of customer facing experience at a SaaS organization, management consulting firm, a sales role or as an internal project / program manager.

High-quality presentation and communication skills with the ability to influence external stakeholders ranging from business owners and CMOs to IT project managers and CIOs.

Strategic mindset with an ability to set long term account plans and carry out on the short-term actions required to get there

.

Results driven and have the ability to identify what is most important and urgent to manage competing priorities.

Experience in directing and delivering on large scale technology projects, programs, or deployments in an enterprise environment with a proven success record.

Desire to continuously improve our ways of working: you bring an open mind, fresh perspectives, and are eager to help define the overall Customer Success program at a rapidly growing organization.

Former colleagues will describe you as empathetic, committed, structured, motivated, and collaborative. You have a team-first mentality and desire to play a part in supporting the wider team and organization to learn, grow, and develop.
What Else To know
The position is a great opportunity to join, influence, and impact a company in rapid growth with an abundance of organizational and development opportunities. You will become a key part of the team, and your work will have a direct influence on the growth of the company. We interact freely across teams and are dedicated to building good company culture with an emphasis on career development and plenty of social events.
Templafy is a workplace of belongingness. To us this means that you have a voice, you dare to speak up, and your voice is heard. We focus on offering an environment that allows all employees to feel that they belong regardless of race, color, ancestry, religion, gender, gender identity, genetic information, parental or pregnancy status, national origin, sexual orientation, age, citizenship, marital status, disability, or other status.