Join our Talent Pool- Sales Development Representative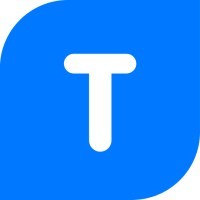 Templafy
People & HR, Sales & Business Development
New York, NY, USA
Posted on Thursday, November 9, 2023
Join our Talent Pool (Sales Development Representatives, NYC)
Are you looking for a role within the sales department? We're always looking for Sales Development Representatives and we'd enjoy hearing from you! Send us your CV and one of our recruiters will review it and be in touch if we see a fit.
What you can Expect:
As a Sales Development Representative your primary focus will be to identify new potential clients, establish a connection with relevant stakeholders, e.g. C-level, and secure quality meetings for our Account Executives. Alongside this, you will be part of a very international and diverse team with a vast array of different skills and knowledge to help each other. Solutions Engineering collaborates closely with Technical Sales Engineering, Implementation Managers, Technical Support team and Solution Partners by assisting them when needed throughout any part of the customer life cycle.
About us: Templafy is the next gen document generation platform that automates all document creation across organizations. Our platform eliminates manual document work allowing companies to drive governance, efficiency and ultimately business results. Templafy supports millions of users and enables over 800 enterprise customers such as KPMG, IKEA, BDO and more.
Founded in Copenhagen, Denmark, in 2014, Templafy's success is built by our 60+ employee nationalities found at offices around the world. We believe when people feel they belong, have a voice, and feel heard, they are happier and perform better, and that way, everyone wins. Our innovation, diversity, and unique product have raised over 200 million dollars in funding from Insight Venture Partners, Seed Capital, Dawn Capital, Damgaard Company and Golub Capital.
Templafy is a workplace of belongingness. To us this means that you have a voice, you dare to speak up, and your voice is heard. We focus on offering an environment that allows all employees to feel that they belong regardless of race, color, ancestry, religion, gender, gender identity, genetic information, parental or pregnancy status, national origin, sexual orientation, age, citizenship, marital status, disability, or another status.
Employee Benefits:
Employee equity program
Comprehensive health insurance
Parental leave
Commuter Benefits
Unlimited time off
401K
Employee Assistance Program
Company discount program
Flexible work environment