Join our Talent Pool- Solutions Consultant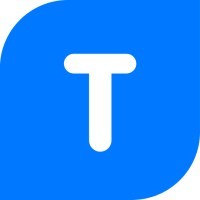 Templafy
People & HR
New York, NY, USA
Posted on Thursday, November 9, 2023
Join our Talent Pool (Solutions Consultant, NYC)
Are you looking for a role within the Solutions Consultant department? We're always looking for talented Solutions Consultants and we'd enjoy hearing from you! Send us your CV and one of our recruiters will review it and be in touch if we see a fit.
What you can Expect:
As a Solutions Engineer, you will be responsible for the technical aspect of the customer journey. You will work very closely with the prospect/customer to effectively implement the Templafy platform while cultivating an effective post-live relationship. Solutions Engineering collaborates closely with Technical Sales Engineering, Implementation Managers, Technical Support team and Solution Partners by assisting them when needed throughout any part of the customer life cycle.
About us:
Founded in Copenhagen, Denmark, in 2014, Templafy's success is built by our 60+ employee nationalities found at offices around the world. We believe when people feel they belong, have a voice, and feel heard, they are happier and perform better, and that way, everyone wins. Our innovation, diversity, and unique product have raised over 200 million dollars in funding from Insight Venture Partners, Seed Capital, Dawn Capital, Damgaard Company and Golub Capital.
Templafy is a workplace of belongingness. To us this means that you have a voice, you dare to speak up, and your voice is heard. We focus on offering an environment that allows all employees to feel that they belong regardless of race, color, ancestry, religion, gender, gender identity, genetic information, parental or pregnancy status, national origin, sexual orientation, age, citizenship, marital status, disability, or another status.
Employee Benefits:
Employee equity program
Comprehensive health insurance
Parental leave
Commuter Benefits
Unlimited time off
401K
Employee Assistance Program
Company discount program
Flexible work environment